Queenstown youth hub leans on technology for Turkey appeal
---
A group of local young people are volunteering their time to help deliver fresh baking to people devastated by a natural disaster on the other side of the world.
Following Turkey and Syria's large-scale 7.8 earthquakes, a Queenstown youth centre with international links is taking philanthropic action, and using digital communication to do so.
The youth centre is run by global non-profit organisation MyFundAction, which has locations around the globe, including in Japan and the United Kingdom.
Centre manager Esdira Jamaluddin says the organisation also has a bread factory in Turkey - lucky not to be damaged in the earthquake - and MyFundAction action volunteers on the ground in Turkey have been busy baking and delivering loaves to earthquake victims and to refugee camps.
"The factory is producing 150,000 pieces of bread a day," Ms Jamaluddin says.
In Queenstown, the organisation has about eight volunteers in total - all people under 30 - who are working towards the fundraising efforts. This relies on digital technologies, emailing through their database of previous donators, and posting through social media.
The team is also able to speak directly with local volunteers on the ground in Turkey over video communication platform Zoom.
During these calls, they hear the impacts of these earthquakes on the community – and the impact of their fundraising efforts.
The efforts of New Zealand volunteers has raised a combined total of $10,000 for Turkey and Syria. Globally, they've raised NZ $306,000.
It was reported by RNZ on Saturday, that the death toll has reached over 45,000, with more than 90 aftershocks since the first quake, causing further destruction and taking more lives.
Ms Jamaluddin says during international natural disasters - or even national ones with Cyclone Gabrielle in the North Island – people unaffected can feel removed from the devastation and displacement caused. But using digital technology has really changed that for their fundraising team.
"Sometimes, we only read about it in the news, not everyone gets to see the real life updates," Ms Jamaluddin says.
Based on the reports received from our personnel on the scene, Ms Jamaluddin says there are currently 300,000 victims who have been left homeless and in dire need of assistance.
"We want to show our support and be part of those helping hands for Turkey and Syria. At the same time, we are also currently doing for the New Zealand cyclone at the North Island."
The organisation has also raised $5,000 for those affected by Cyclone Gabrielle, and almost $8,000 for Auckland floods using the same digital crowd-funding methods.
The MyFundAction Queenstown centre opened late last year in November.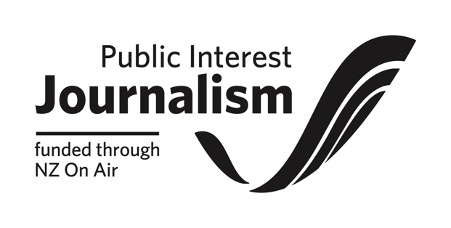 ---