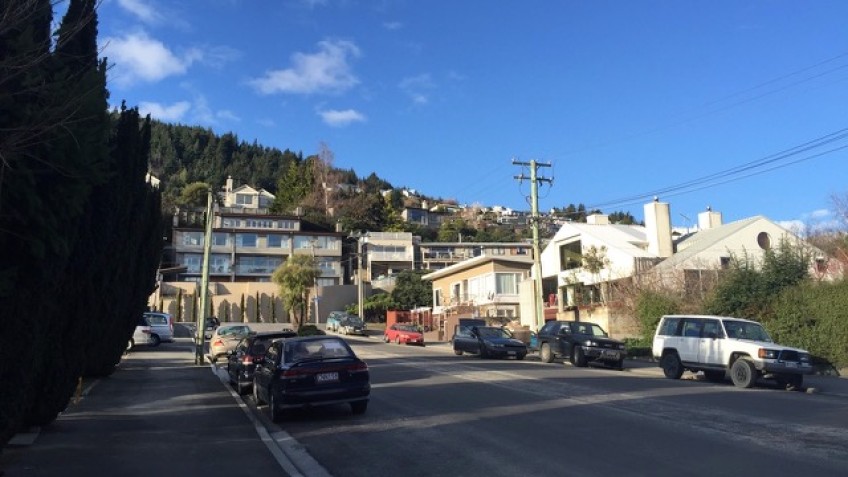 Queenstown rental nightmare: house crammed with 30 tenants
---
A distressed tenant living in a "closet" room in an overcrowded property near central Queenstown says he shares the house with so many people he hasn't even met them all.
He knows there are five people living in the garage, and divider walls have been set up inside the house to create additional rooms. His estimate: around 30 people call the place home.
Yet, from the outside, it looks like a "normal three or four-bedroom house", he says.
"I am still not meeting all the people living there because there are many."
Crux became aware of the crammed-in rental set-up after the whistleblower renter made an anonymous post on social media seeking advice on the situation.
We asked the tenant to reach out to us, which he did on the condition he remain anonymous, for fear of being evicted. For that reason Crux has agreed not to disclose the property location in Queenstown.
"I'm not happy living there…I want to leave, but I cannot leave because I don't have another option."
Before this he was sleeping in a van, unable to secure a room until a coworker, also at the property, passed on the landlord's number.
He's never met the landlord and isn't even sure if he lives in New Zealand.
He secured a six-month lease at the property through WhatsApp, and pays $250 a week.
The renter says his room is "like a closet", with just enough space for a single bed, which his belongings are stored underneath in plastic boxes.
The windows don't have double glazing, and "it's very, very cold" without a heater on.
The kitchen is in the middle of the house and, although it has a skylight, it doesn't have any windows. The tenant reckons it can get pretty "disgusting" at times.
"If you only want to drink one glass of water and you enter (the kitchen) for one minute, your clothes all smell of the kitchen."
There are constant power cuts, and two weeks ago the property lost power for more than nine hours overnight.
If two people are cooking in the kitchen simultaneously, "the lights go down immediately".
He says the landlord is telling them to avoid further power cuts they can't keep their heaters on overnight. Crux believes that these statements regarding the electrical problems in the house suggest the wiring or circuit board may be substandard and potentially dangerous.
Tracy Poole, the manager for Citizens Advice Bureau Queenstown, says she is aware that overcrowded rentals are a reality in the current housing squeeze, but she hasn't had many come through the door telling of overcrowding to this extent.
"Let's face it, the upshot of what's currently going on is overcrowding."
Situations like this are a "sad reality" of the Queenstown housing crisis, she says, and there aren't many solutions.
"The houses aren't made for that kind of quantity of people, and the power going into the house is not made for that.
"It's one of those things, like, it's wrong, it's all wrong, but the choices are not there…they (the tenants) know what's happening but at least it's a place to live."
The Citizens Advice Bureau is busy - it's seeing lots of different people come through with a lot of different issues - and Ms Poole is asking herself, "When is this going to stop?".
In amongst it all there are people in the community who are really helping, and offering solutions, she says.
There's the New Orleans Hotel in Arrowtown, which has opened up a few of its rooms for emergency housing, letting those without a roof over their heads stay in their hotel rooms at reduced rates.
Ms Poole says others are opening up their homes for people to stay in, saving them from their vans or other substandard conditions.
"I think people like that need a real big shout-out," Ms Poole says.
"We've got a lot of people who are under the radar who don't want to be named, who are actually helping a lot of these people."
Read more:
Housing crisis: 60s, single and homeless in Queenstown
Concerns grow for Queenstown's 'working homeless'
Upper Clutha housing crisis: 60 living in a tent, almost 80 and flatting
Note: This story was edited in two places on Wednesday, June 21. Firstly, "on" was added to paragraph 12 to reflect the room is cold when the heater is not on. There is an oil column heater in the room. Secondly, the information about the kitchen having a skylight was added to paragraph 13 as well as emphasis that it is the view of the tenant that the kitchen can be "disgusting" at times.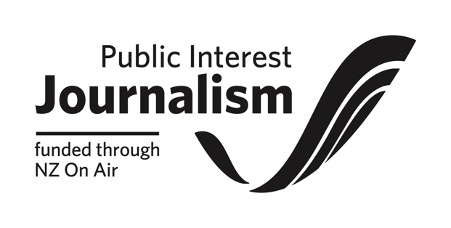 ---