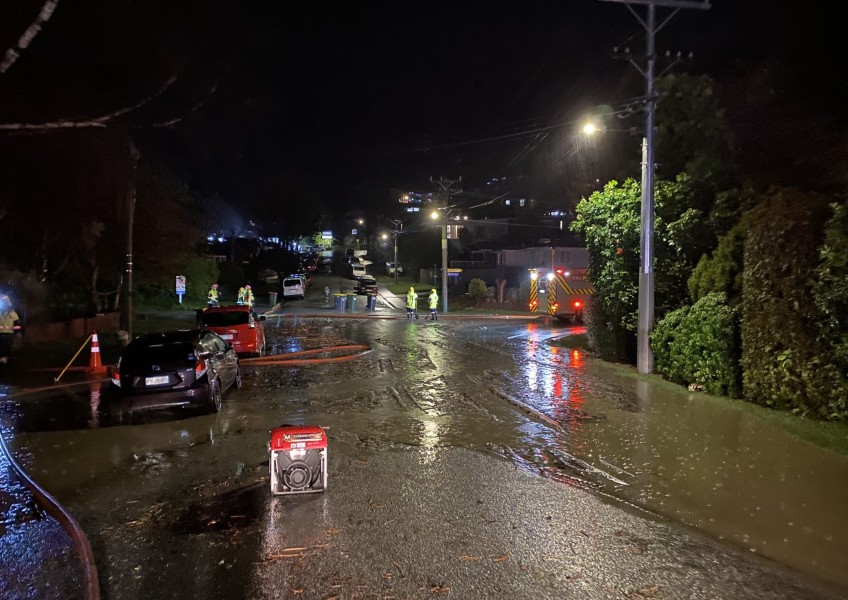 Queenstown evacuations as debris flows impact houses
---
Some Queenstown and Glenorchy residents are being advised by the Queenstown Lakes District Council to consider self-evacuating after debris from steep land impacted a number of properties.
Evacuation centres have been set up at the Queenstown Memorial Hall and the Glenorchy School.
Fire and Emergency and Police were called to a debris flow behind a property on Reavers Lane in Queenstown late on Thursday night (Sep 21).
Occupants were advised to consider self-evacuating as a precaution.
There is another debris flow behind the Queenstown Cemetery next to Brecon Street. Emergency services and contractors are responding.
In Glenorchy, significant rainfall meant the Glenorchy lagoon overflowed and was flooding low-lying areas in the township.
Residents were encouraged to self-evacuate and stay with friends and family, and a Community Emergency Hub was set up by the Community Response Group at Glenorchy School for evacuees.
Lakes and waterways levels are continuing to rise across the district with the risk that further flooding and debris will cause more disruption and property damage.
Met service forecasts indicate that rain will continue falling in the district well into the afternoon of Friday September 22. Crux will publish further updates as they become available. The QLDC Facebook page is at https://www.facebook.com/QLDCinfo
Main Image: Emergency services respond to the Reavers Lane flooding. (QLDC)


---