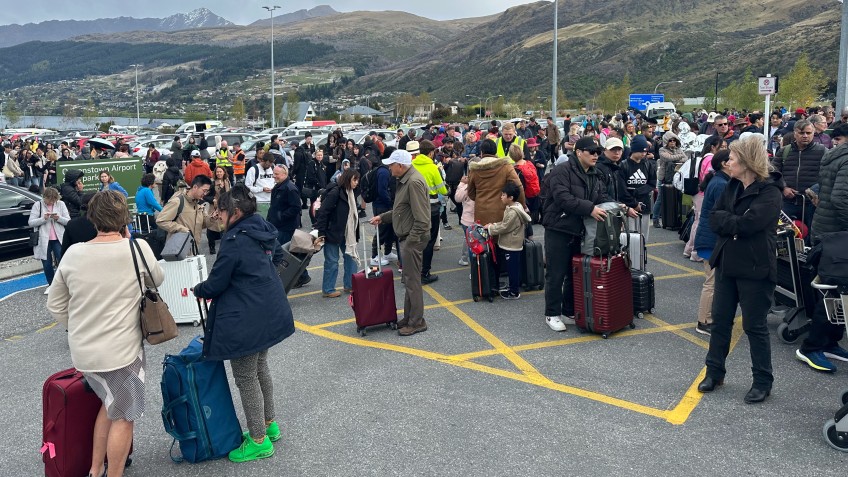 Queenstown Airport evacuated after potential explosive device found
---
The Defence Force has been called in after what appears to be an explosive device was found at Queenstown Airport this morning.
The airport has been evacuated, and people are being asked to avoid the area.
A police spokesperson says the army's explosive ordnance disposal team has been notified and will respond.
A spokesperson for the airport says it activated its emergency security protocols at approximately 8.40am in response to an alert to a potential bomb.

All inbound aircraft have been diverted, while passengers due to depart Queenstown today, and those expecting to meet incoming flights, are asked not to go to the airport until advised otherwise.
"Airport staff are working with airlines to ensure the safety of all passengers."
Staff, passengers and visitors at the airport at the time of the threat have been marshalled into a far carpark.
Crux is at the airport, where staff are now working to move people by bus to the Queenstown Events Centre, where they can stay warm and dry and await further information.
However passengers who can are advised to return home or to their accommodation provider, where possible.
Earlier this morning, Crux spoke with a family sitting on a grass verge outside the terminal. They were meant to be flying home to Sydney around lunchtime and are confused about the situation.
"We are stressed and we don't know anyone here and we can't seek help.
"We are just waiting here, hoping it doesn't rain."
An Air New Zealand flight from Auckland landed at 8.43am, and passengers were reportedly moved through the airport to the carpark without collecting luggage.
Other flights scheduled to arrive this morning, from Wellington, Christchurch and Auckland, have been either cancelled or diverted.
Two flights left Queenstown first thing this morning.
Anyone expecting to be flying in or out of the airport today is being advised to make contact with their airline.

Main image: Queenstown Airport has been evacuated after what appears to be an explosive device was reported at 8.40am today (Friday, October 6).


---