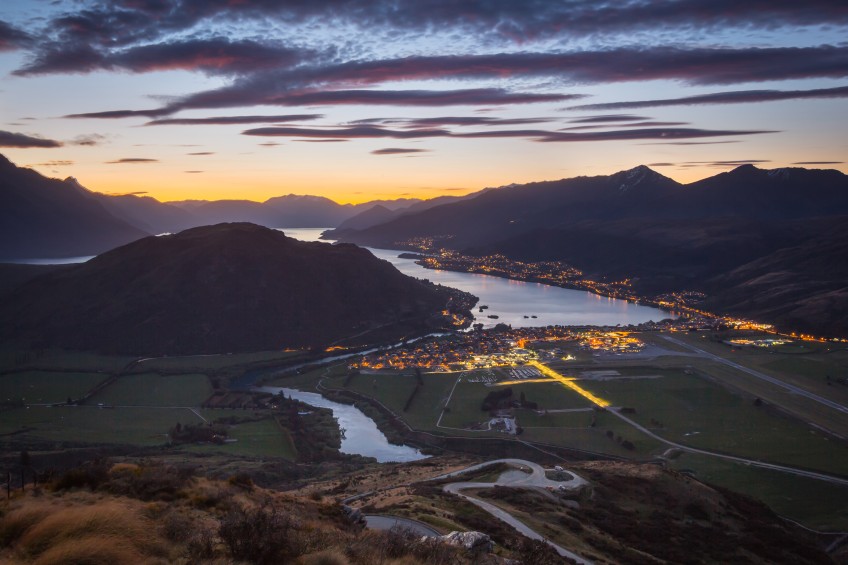 Queenstown Airport dividend returns after two years of no reward
---
After two years of not declaring a dividend, the Queenstown Airport Corporation is this year set to pay a $1.3-million dividend to its two shareholders – Queenstown Lakes District Council and Auckland Airport.
The airport company's annual report shows definite signs of life, despite aircraft arrivals and departures during the reporting period having reached a ten-year low.
The airport company is reporting a total revenue of $26.8 million – down three percent year-on-year and 43 percent from the year ending June 30, 2020 - and a profit after tax of $1.1 million, down from $1.6 million the year before.
But QAC board chair Adrienne Young-Cooper says she's "cautiously confident" it's now entering a "sustained recovery period" after more than two years of operating in "the complex environment" of a global pandemic.
"For 330 days, the majority of the reporting period, there were no scheduled international flights to and from Queenstown Airport.
"Domestically, there was an extended period of nationwide and regional lockdowns, as well as regional border restrictions which resulted in significantly reduced domestic flights at Queenstown Airport. There were no flights between Auckland and Queenstown, usually our busiest route, for 178 days, half of our total operating days.
"These business disruptions had a significant impact on our operations and on both aeronautical and commercial revenue."
The last financial year has been the most challenging of the pandemic from an operating cashflow perspective, but the steps taken in years one and two of the pandemic put it in a sound position for the recovery now underway, Mrs Young-Cooper says.
QAC chief executive Glen Sowry says indications are aircraft and passenger numbers will return steadily.
They're likely to be on par with pre-Covid levels by the 2024-2025 financial year, with 1.59 million passenger arrivals and departures forecast for the coming year, he says.
"Queenstown and the wider region remain highly desirable places to live and visit and whilst it will take some time for the global aviation industry to rebuild and recover, we are confident that we are well placed to serve the residents of the region and visitors well."
The report says the first phase of a planned upgrade of the Queenstown Airport terminal was completed on time and within budget in June.
The renovations have increased the departures processing space to allow for new aviation security screening equipment and body scanners and include a new customs area, a duty-free departures store, and earthquake strengthening.
The report also says in the last year the company has updated its sustainability strategy and developed a decarbonisation roadmap.
It's set "ambitious targets" to reduce its operational emissions: a 60 percent drop from its 2019 baseline reporting year by 2030, and to be net-zero by 2040, the report says.
Another key focus of the past year has been developing a ten-year plan, which considers how Queenstown Airport provides aviation infrastructure and amenity for the district, the report says.

"We've reflected on the company's essential role in contributing to Aotearoa New Zealand's air transport services, and the wellbeing of local and regional communities now and into the future," Mrs Young-Cooper says.
The company is committing to consultation on, and preparation of, the long-term master plan in the year ahead.
"Through community and stakeholder engagement we will have the opportunity to better understand the regional communities' vision for the airport and its related assets."

---