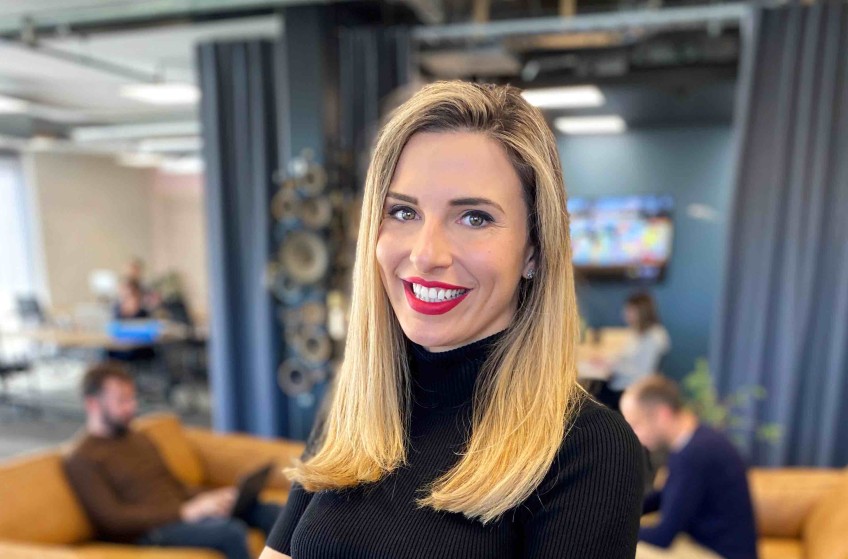 Q'town startup boss - "Now the real work has to start."
by Olivia Wensley - May 07, 2021
---
Startup Queenstown Lakes CEO Olivia Wensley welcomes the big news of Government support for new local tech projects - but she says the real work now needs to get underway.
"Queenstown Lakes has a limited window of opportunity to become the world's next tech ecosystem, and Minister for Economic and Regional Development Stuart Nash may have just become the catalyst to make this vision a reality.
Yesterday Minister Stuart Nash announced that the Queenstown-Wanaka region will be given $20m to develop alternative industries and attract private sector investment, such as a digital innovation hub and a digital film studio.
This is excellent news for our community in its time of need. We need now more than ever to build a diversified, resilient economy. This takes investment. Tourism jobs are low productivity and having our district so reliant on this industry has caused us significant pain over the last year. Diversification is a form of economic insurance.
We now not only have the talent, but a much clearer path to reinvent our region.
The Government's investment will give our region a unique opportunity to "reboot" itself away from an over-reliance on tourism, and towards a diverse, innovation-driven community. Nash agrees – and Covid has shone a light on our need to diversify.
I have no doubt that within the next 10 years, our region will be a world-class destination for innovation - a vibrant and diverse community which embraces technology and entrepreneurship, with an increase in zero-weight exports in the form of technology and IP. Sustainability must be the overarching value in all decisions we make for the future.
We will never regret an investment in our future. An innovative community doesn't happen by "chance" - it takes careful foresight and planning, and collaboration between many stakeholders. It takes investment in the people who will make it happen.
If we act now, we can change the trajectory of our Covid recovery, becoming an innovative tech destination which is unparalleled in the rest of the world.
There have been comparisons to our region being the next "Silicon Valley" - this isn't actually what we want to achieve, we can have something significantly better.
What we have that California's Silicon Valley doesn't, is an unbeatable lifestyle full of lakes, mountains and fresh air. We have a tight-knit community that is focused on sustainability and wellbeing. However, we've always had that appeal - so why is it any different now?
Our Government's response to Covid-19 has been so top tier that we've been able to live more normally than many other countries in the world - right now all eyes are on us.
As the CEO of Startup Queenstown Lakes, I've been inundated with people from around the world wanting to uproot to our region bringing businesses, families and ideas with them - post-Covid. This is our region's opportunity to have our own version of a renaissance after a period of incredible hardship.
The Queenstown Lakes is already teeming with talent, but with our Covid status front and centre, it's our time to shine and the time is now to really start pushing for our region to be the next global tech destination and inviting national and international innovators in.
Nash's 12 point Tourism Communities: Support, Recovery and Re-set Plan will see the Queenstown-Wanaka region receive $20m to develop alternative industries and attract private sector investment, such as a digital innovation hub and a film studio.
This is an enormous step for our reinvention.
"Alternative industries" could mean incredible change for our region with employment, education and economic opportunities in all areas of positive growth.
This is an obvious opportunity for the tourism industry too. To name just a few reasons; tourism tech innovation supports tourism productivity plus scalability and tech related events attract high value visitors.
With continued strategic investment in innovation - and people, the region's average salary will dramatically increase. We will have a wide range of high-paying jobs in a variety of industries. Our children will no longer have to leave our region in order to pursue highly skilled jobs, as a diversified economy will present many more opportunities for all.
I firmly believe that within 10 years, the Queenstown Lakes District will be a recognised destination for innovation, and will host a thriving ecosystem of well-established companies. We will have attracted international founders and talent - who have chosen to relocate to the district due to its reputation for innovation.
We will have established niches in which our region particularly excels - such as Tourism Tech, Virtual Reality and Film Tech, which will be bolstered by the Government's investment. Importantly, the rest of our country will benefit from the unique talent and innovation which will be fostered here.
We have a unique opportunity to bolster our economy in a more sustainable way. We need to take it and run with it. The hard work to make this happen is only just beginning but I have the confidence that we have the stakeholders in our community which can achieve this task.
I have no doubt future generations will be grateful for the foresight and innovative thinking shown by Minister Nash, the Government, its agencies and the QLDC to make this a reality.
My vision is to see our region be admired for its innovation on a global scale with other forward-thinking communities wanting to be "the next Queenstown-Lakes", so let's roll up our sleeves and turn this vision into a reality."


---