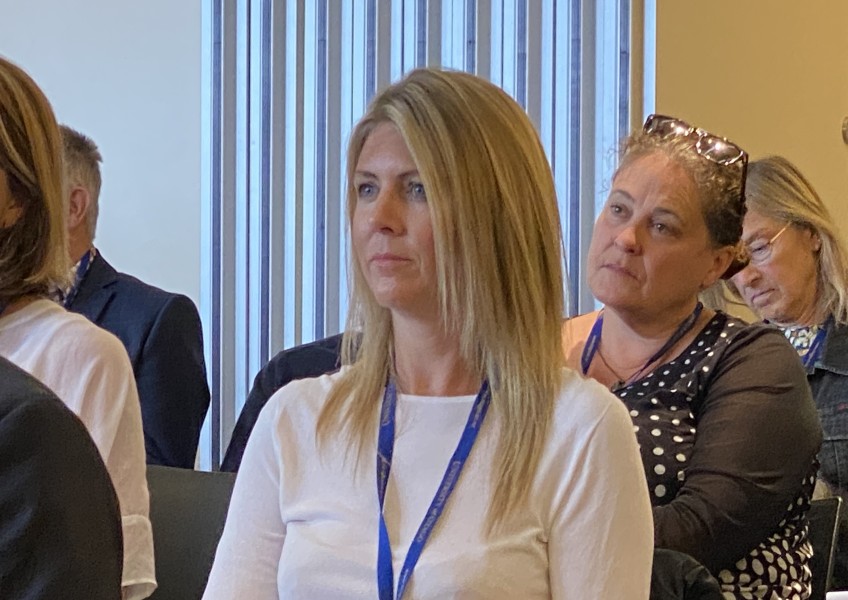 Qtown Chamber CEO doubles down on Crux media ban
---
Analysis
The main person behind controversial former QLDC consultants ZQN7, Ruth Stokes, has reinforced a Queenstown Chamber of Commerce ban on releasing information to Crux.
ZQN7 Ltd billed ratepayers over $600,000 for work done by Stokes and ZQN7 employee Jendi Paterson reviewing three QLDC by-laws as part of a consulting contract that was subsequently found to be non-compliant with QLDC's financial controls. The work was also $200,000 over budget.
Mrs Stokes became CEO of the Queenstown Chamber of Commerce last year in a surprise move that seemed to spell the end of ZQN7's lucrative work for multiple councils around New Zealand.
The Otago Daily Times reported at the time:
"While she (Stokes) would be employed full-time by the chamber, its (The Queenstown Chamber of Commerce) board was happy for her to continue some of her governance roles, specifically, on Kainga Ora's construction programme advisory panel and as a member of New Plymouth's Yarrow Stadium rebuild steering panel.
Ruth Stokes told the ODT: "The majority of my focus ... is the chamber, but I am keen to do additional governance roles and I'm fortunate the chamber supports me in that."
Jendi Paterson, a close family friend of Mayor Jim Boult, set up a new consulting firm JALP Consulting Ltd that continued to carry out consulting work for QLDC.
Crux had been a member of the Queenstown Chamber of Commerce since being launched in early 2018 and enjoyed a solid and productive relationship with previous Chamber CEO's
However, Mrs Stokes has refused to speak with Crux or share any information about Chamber events, including a recent AGM where NZ Ski announced bold plans to build a tunnel to a new Remarkables ski area that could infringe conservation and other protected alpine land zones.
Crux resigned from the Chamber earlier this year in protest at the CEO's refusal to supply information and based on a highly unusual promise by Chamber Chair Angela Spackman to keep us fully informed on Chamber information, as long as we did not try to speak with Stokes.
However, Mrs Spackman also has not released any information to Crux and has simply responded to questions – often with a blanket refusal to discuss certain Chamber topics, including Chamber funding.
Previous CEO Anna Mickell made herself redundant last year on the basis that the Chamber could not afford her salary due to the effect of the Covid pandemic on Chamber income. 2020 Chamber accounts show that the organisation was making a loss of $100,000 a year when they hired Ruth Stokes on an undisclosed salary.
Yesterday, with some reluctance, Crux re-applied for membership of the Chamber in order to get access to public information about Queenstown's business community activities – a key part of our role in delivering Public Interest Journalism.
In the meantime, the empty Arrowtown paddock that was the 2018 registered office of ZQN7 Ltd now is the site of two almost complete houses – with some QLDC property documents referring to ZQN7 and other documents referring to Jendi Paterson. So it looks as though the two ZQN7 women will be very close neighbours with the two houses sharing the same site and the same building platform, and a swimming pool.
Another ZQN7 Ltd building project at 3 Turner Street Queenstown, known as Stokes Aaprtments, only 50 metres from QLDC's Gorge Road HQ, seems to have run into some very significant delays.
The site has resource consent for multiple apartments, but work seems to have ground to a halt with QLDC building inspectors having to issue formal warning some months ago that resource consent would be withdrawn, and need to be re-applied for, if building work did not proceed. The original apartment building application was lodged in December 2018 - with council documents signed by Antony Stokes of ZQN7 Ltd saying the construction should be complete in six months time from January 2019.
Mrs Stokes, referring to the four-apartment commercial development in Turner Street, told the ODT in 2020:
"That's just something we're plugging away at under our own steam. We're certainly committed to Queenstown and see Queenstown's future potential."
A colourful past.
Mrs Stokes has a work history that included being a senior QLDC manager before taking up consultancy work. She and her husband formed ZQN7 Ltd in early 2018 after she left the Dunedin City Council for "personal projects." An extensive investigative article appeared in the Otago Daily Times when she worked for the Dunedin City Council, where she earned the nickname "Ruthless".
Jendi Paterson is also a former QLDC former staff member, who also worked for the Dunedin City Council at the same time as Stokes, returning to Queenstown to work with Stokes on the ZQN7/QLDC consulting contract as well as being the part time Parks Manager for Hamilton City Council on $25,000 per month.
An ODT article detailed Mrs Stokes' departure from the Dunedin City Council, where she was responsible for over $2 billion of the council's budget, citing "some major personal projects" as being the reason for her departure.
It turns out that ZQN7 Ltd was that "major personal project" – at least until she became CEO of the Queenstown Chamber of Commerce and after ZQN7 charged over a million dollars in consulting fees in just two years.
Crux is not suggesting that Mrs Stokes has done anything wrong but we question whether she has the appropriate background to be a public figure representing the diverse Queenstown business community that, due to Covid, is facing very difficult times and considerable challenges around all important communication and messaging, especially to the rest of New Zealand.
Talking to journalists and having a strong relationship with news media are key features of the Chamber of Commerce mission - in Queenstown and around the world.
We asked Mrs Stokes for comment on this story - but she has not replied.


---