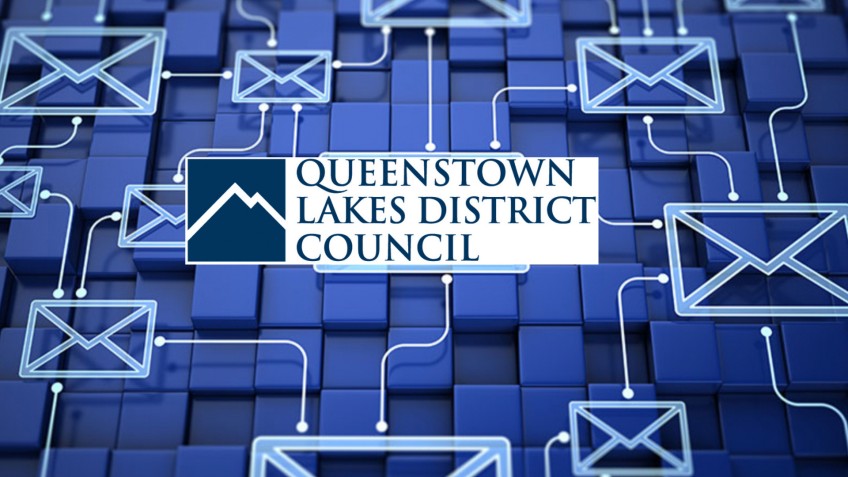 QLDC: The true and very serious story of what just happened
Jul 01, 2022
---
Editorial/Analysis
Most Crux readers will be painfully aware of our investigation into how the Queenstown Lakes District Council spends our money. Our stories have taken years to produce and are at risk of merging into one complicated puzzle with the pieces not quite fitting together. You may have dipped into some of our stories, not quite realising the full picture of what actually played out, especially as our focus has recently shifted, following the trail of three "super-consultants", as they've gathered work all over New Zealand for what seems to us like crazy money.
But today we are publishing a series of stories with one single goal: to highlight the extreme gravity of what just happened at the QLDC. We are doing it because the council is once again threatening Crux with formal complaints rather than fronting up to the truth of what they did. These complaints take up our time and money, and they can damage our reputation, even when cleared. The QLDC knows all of this.
We prepared this compilation of evidence for QLDC to back up our main claims. It was much more than ZQN7 - that was just the tiny tip of the iceberg. Our coverage today is all about what happens next.
The annual performance review of the council's chief executive by its elected members is next week. Only once a year is the chief executive formally held to account by the people you voted for.
In October, at the local government elections, you have the chance to decide if those people continue to have your vote - others are putting their hands up to replace them, and we've asked the three would-be new mayors what they think of it all.
Sometimes in the work of being a journalist we reach the point where what started as a gut instinct, or a small factual clue, becomes a fully proven case. It can take days, months – even years – but eventually we do get there, no matter how hard the task.
In the case of the QLDC it has taken years.
The proven case is not only that the council failed to follow their own financial rules, but in the opinion of this publication it also consistently lied in an attempt to cover up that failure. Even worse is the fact that the financial rules that they decided to ignore were actually so flawed the entire council would have come to a standstill if they had been followed.
And yet the council told Crux for a year that the rules were being followed. You can see the problem. By QLDC's own admission, if the rules were being followed the council could not have operated.
This leaves the local community in something of a conundrum. This confluence of facts, now proven, shows not just a lapse of governance, or a small white lie, or a small group of people that decided not to tell the truth. The facts now show a $100-million-a-year council so broken by a mix of arrogance and ignorance that they didn't even know how to lie properly.
Even more alarmingly, the very same council somehow convinced most of the elected councillors to "trust the staff", disbelieve Crux and carry on as if nothing had happened.
The Office of the Auditor General has pretty much admitted to Crux they are powerless to actually punish or control councils that break the rules. And emails published by Crux show that the QLDC went to great lengths to downplay the OAG's report.
Kim Bowden's story today further details the extent to which local councils in New Zealand are effectively self-governing – with the only control really coming from elected councillors. With a few notable exceptions, the elected councillors at the QLDC have chosen, or been persuaded, to back Mayor Jim Boult and chief executive Mike Theelen and dismiss four years of investigative work by Crux as some type of mischievous nonsense designed to upset the local business community and the smooth running of a wonderful council team.
To add insult to injury, no other local media have picked up on the coverage Crux has published. In most open democracies news media will re-publish and attribute a strong story, building up a body of public opinion that forces change.
Not here.
Other local media have either largely ignored this story and slavishly published QLDC's "nothing to see here" media releases.
That's why Crux has today decided to push hard for action with our package of articles all designed, as a body of work, to expose and explain what we as a community are facing.
QLDC has had multiple opportunities to come clean and admit they have made mistakes around how they spent our money, how they appeared to give jobs to their mates, how they operate in secret workshops with no records kept, how they decided to gamble over $40 million dollars on the Lakeview project – and lost.
We could go on – the list is sad, serious and long.
As stated in this podcast with The Spinoff earlier in the week, Crux can see some light at the end of the tunnel. Some local business leaders, for example, are showing signs of acknowledging that honesty is the best policy. The rest of New Zealand, quite rightly in our view, sees Queenstown as being a capital of greed not adventure. That can't be good for business.
Crux argues that honesty is the only policy when it comes to – everything. The truth might be sometimes tough and confronting, but without it we can't even start to get things fixed.
Read more:
Does the buck stop with the chief executive or the councillors?


---