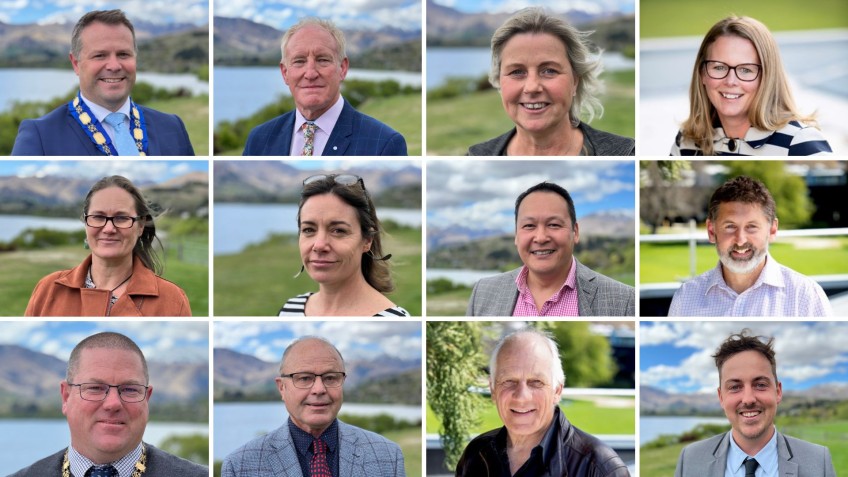 QLDC: Ten urgent reasons to contact your elected councillor today
---
Editorial
Crux has spent thousands of hours going through official information documents in order to build an accurate picture of the Queenstown Lakes District Council's current true state of health. The results are alarming, and this article summarises ten hard facts that suggest contacting your elected councillors today might be a good idea - their contact details are at the end.
Debt: The QLDC is within a few percentage points of hitting the council's debt ceiling but has not launched significant cost saving measures such as reducing staff numbers, cancelling (not deferring) large capital works projects, and extensively reviewing expenditure on external lawyers and consultants.
Core services: Many councils throughout the country, including the QLDC, have expanded their services way beyond roads, water and other core services. The QLDC in fact has gone much further than other councils in this respect.
Risk: The QLDC has entered into speculative or high-risk contracts that have resulted in unbudgeted ratepayer costs approaching $200 million with no change in governance rules that would prevent such overruns continuing in the future.
Trust: The council's own surveys show community trust levels down at around 19 percent, considerably below the threshold where extensive remedial action would be expected.
Transparency: The QLDC has failed to disclose serious financial failures including non-compliant procurement of former staff as consultants and high-risk contracts in spite of transparency being one of the council's declared public values.
Economic diversification: The QLDC and two mayors (former mayor Jim Boult and Glyn Lewers) have publicly committed to diversifying the local economy away from a single reliance on tourism but have failed to act on or invest in this promise.
Environment: In spite of multiple statements acknowledging climate change there is little evidence of the QLDC taking definitive action to mitigate the effects of climate change beyond small efforts like using electric vehicles and writing policy documents.
Integrity: Important public statements have been made that subsequently turned out not be true, with no consequences.
Governance: The QLDC's decision makers remain insulated from both the media and the community by a PR and communications department that insists on tightly controlling the release of all council information and denying access to senior managers.
Effectiveness: In the face of multiple crises around worker accommodation, failing infrastructure, over-tourism and urban growth planning the QLDC has shown itself to be ineffective and unresponsive to community feedback.
At Crux we completely understand that residents can get tired, even frustrated by what appears to be a negative attitude towards the QLDC. But please understand that it is the core job of journalists to hold power to account.
Our view remains that there are serious issues with the QLDC that are much more substantial than the usual push and shove of local politics and the inherent difficulty of running a complex organisation with a relatively finite ratepayer funding base. If you share our concerns, please do talk to the people you elected to manage the council's expenditure, transparency, and risks.
In effect, our local council is only regulated by one body – the community, via elected councillors. As news media we can only do so much and to be honest our considerable efforts to date have produced little change in the face of a council culture that can be summed up by the statement: "We know best and nobody else can understand the complexity of what we do".
In our view, that's a very dangerous attitude to take with public money and public trust.
Here's how you can contact your mayor and councillors:
Mayor Glyn Lewers, [email protected]
Queenstown-Whakatipu Ward
Councillor Niki Gladding, [email protected]
Councillor Esther Whitehead, [email protected]
Councillor Matt Wong, [email protected]
Councillor Gavin Bartlett, [email protected]
Arrowtown-Kawarau Ward
Councillor Craig 'Ferg' Ferguson, [email protected]
Councillor Lisa Guy, [email protected]
Councillor Melissa White, [email protected]
Wānaka-Upper Clutha Ward
Deputy Mayor Quentin Smith, [email protected]
Councillor Barry Bruce, [email protected]
Councillor Lyal Cocks, [email protected]
Councillor Cody Tucker, [email protected]
Further contact details are on the elected members information page of the QLDC's website.


---