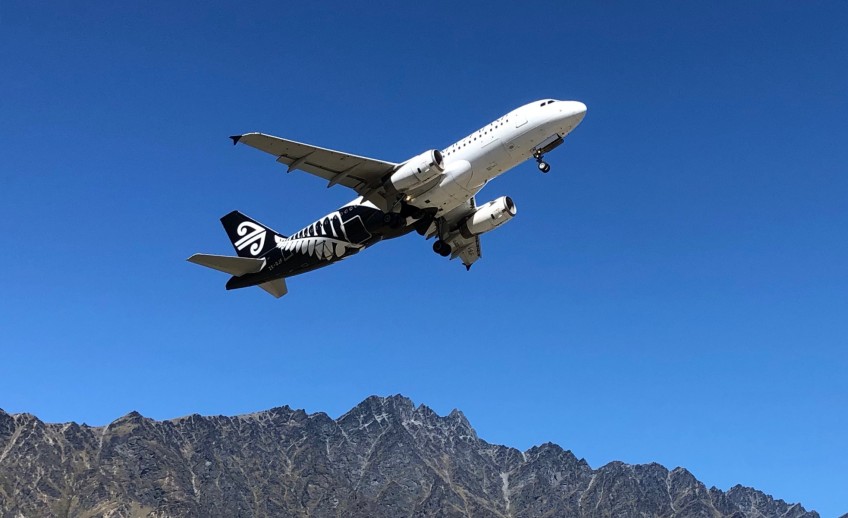 QLDC pressures QAC into minor airport changes
---
Thursday's full council meeting in Queenstown will be a busy affair with climate change, a new community hub/Town Hall, parking permits, and night lighting for Skyline's luge all attracting attention.
Virtually the only item not to be the subject of a QLDC media release today is the question of our two airports.
Two items of considerable interest are buried in the very full agenda for June 27th.
A letter from the council to the airport corporation giving extensive advice on suggested changes to their all-important Statement of Intent.
A "tracked changes" version of the final QAC Statement of Intent showing what some people close to the project are calling "cosmetic changes."
The letter itself, dated April 9th, calls for greater clarity by the QAC over its plans for Wanaka, as well as the following points:
"Council wanted the airport to be clearer regarding its current direction on noise boundaries, terminal redevelopment, climate change, and the risks of over tourism. While all of these are wholly or directly the Airports responsibility, Council considered that without foreclosing on future dialogue, the Company should give it a clear picture of its "direction of travel" for the airport and its surrounding communities. The question of noise boundaries was discussed with you at length and the board has made it clear that commercially some ongoing adjustment is required to meet ongoing changes in demand. Council was consistently of the view that being more transparent in the SOI about those key issues was important, along with the commitment to strong community engagement through the relevant processes."
And then:
"The Council reaffirmed its expectation that while it expected the company to act in a competent commercial and profitable manner, it did not expect the company to pursue profit at all cost"
All of this - especially in the context of Mayor Jim Boult's Crux interview in which he said we should expect "some different numbers" to come out of the final QAC Statement of Intent - would suggest some big changes in the Final Version of the airport's Statement of Intent. But the Final Version has ended up looking a lot like the Draft Version, with some reductions in profit that could be attributed to the national tourism downturn that is already starting to bite.
Here's the Final Version of the QAC Statement of Intent with the changes from the draft version marked up. Can you spot any major differences that Crux may have missed?
Watch: Our May 21 interview with Jim Boult where he forecasts changes in the QAC's future plans.

---