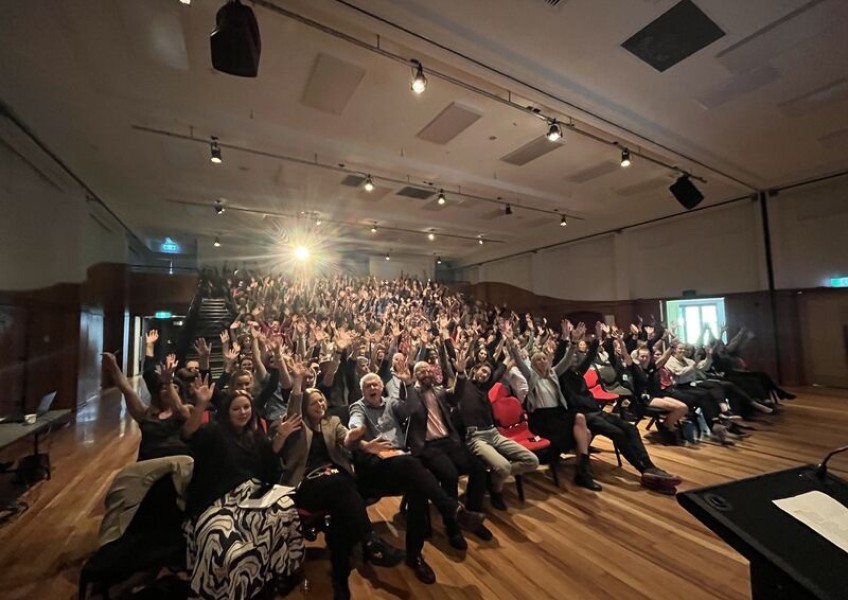 QLDC employs almost double the staff of nearby councils
---
The Queenstown Lakes District Council is employing almost double the number of staff per head of population than in Invercargill and Dunedin.
The QLDC has posted on social media photos of its first all-in staff meeting following Covid disruptions and there's now 579 of them - and there's still 52 unfilled vacancies.
There's 101 employees earning more than $100,000 (that's according to the council's last annual report).
The staff get-together focused on celebrating successes, reinforcing staff wellbeing and building a "positive team culture".
It got Crux, and some of our audience, thinking about how that staff number compares with other councils around the region.
Answers from the QLDC to our follow-up questions reveal the 579 rate-payer funded roles have grown.
The headcount at the council's now 604 employees, whose hours together make up the equivalent of 442 full-time roles.
At last official count, on Census night 2018, the district's population was 39,153.
So that's approximately one full-time role for every 89 people living in the district.
Next door, at the Central Otago District Council, the ratio's one to 140, in Dunedin, one to 154, and in Invercargill, one to 173.
Here's the figures supplied to Crux by respective council spokespeople, with population data sourced from the 2018 Census night count-up.
The Central Otago District Council has 230 employees, who together make up the equivalent of 154 full-timers. The official population count is 21,558.
The Invercargill City Council has 432 employees, who together make up the equivalent of 312 full-timers. The official population count is 54,204.
The Dunedin City Council has 1,095 employee, who together make up the equivalent of 818 full-timers. The official population count is 126,255.
The QLDC has declined to comment on comparisons between its employee numbers and those of neighbouring councils.
But a local council academic cautions making direct comparisons between councils – it's not comparing apples with apples.
Andy Asquith says "it's bad practice" to play a numbers game and jump to conclusions.
"I'm a social scientist and I can provide numbers to prove anything."
He also says he wants to be pedantic about the wording of this story – as far as he's concerned every council across the country has exactly the same number of employees, and that's one.
Councillors employ just a chief executive – it's that chief executive who decides how many staff are needed to carry out the work of a council, and then gives the go-ahead to employ them, he says.
The number of ratepayer-funded workers at any council is dictated by the policies that that council wants to pursue, he says.
"You can have two councils side by side that could have identical populations, but the aspirations of one set of councillors may be vastly different to the aspirations of the next set of councillors."
Some councils "decide that they want to do as little as possible", therefore they require fewer staff.
On the other hand, you have councils that "want to do as much as possible in terms of the four wellbeings", and they'll need more staff to do that.
The other thing to consider in the mix is a council's reliance on external contractors, he says.
"There'll be some councils that will have few permanent staff…so, they can say to people 'we're a very efficient council, we have a very small headcount'.
"But that could mask the fact that they have to 10 permananent staff they have 5,000 temporary contractors, which may be more expensive.
"So there's a bit of smoke and mirrors here, and you need to be careful."
The QLDC does make available reports on supplier spend. However, the reports clump together spend on the sorts of contractors Mr Asquith references above with things like office furniture, levies to Local Government New Zealand, and grants to community associations.
In the year ending June 30, the QLDC total spend across all contracts and purchase orders, where the total was greater than $50,000 was approximately $233 million.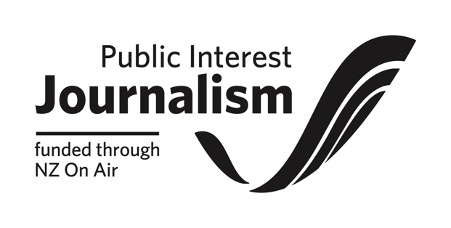 ---