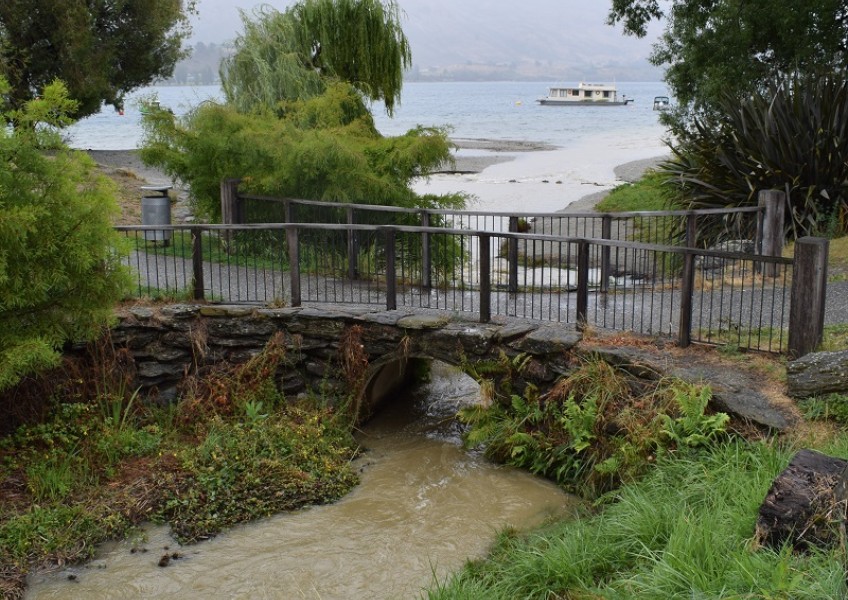 QLDC discusses Wanaka subdivision runoff
---
The challenge of fixing water pollution caused by sediment from new Wanaka subdivisions was discussed at a QLDC meeting in Queenstown this afternoon.
The issue was pushed onto a closed QLDC workshop agenda as a matter of urgency by Wanaka's Quentin Smith, supported by Deputy Mayor Calum MacLeod and Wanaka councillor Ross McRobie.
There have been multiple instances this year of large amounts of sediment being washed into the Upper Clutha River from new Wanaka subdivisions. The subdivision developers are supposed to have put measures in place to manage stormwater and avoid sediment runoff.
Senior council officials, including Planning and Development Manager Tony Avery and General Manager Infrastructure Peter Hansby are both involved in following up on remedial action with the developers.
The Otago Regional Council is also investigating.
Councillor McRobie told Crux after the meeting "Our concerns were heard loud and clear." Mr McRobie said he was also concerned about regular flooding in Wanaka at the intersection of Aubery and Anderson roads.

---