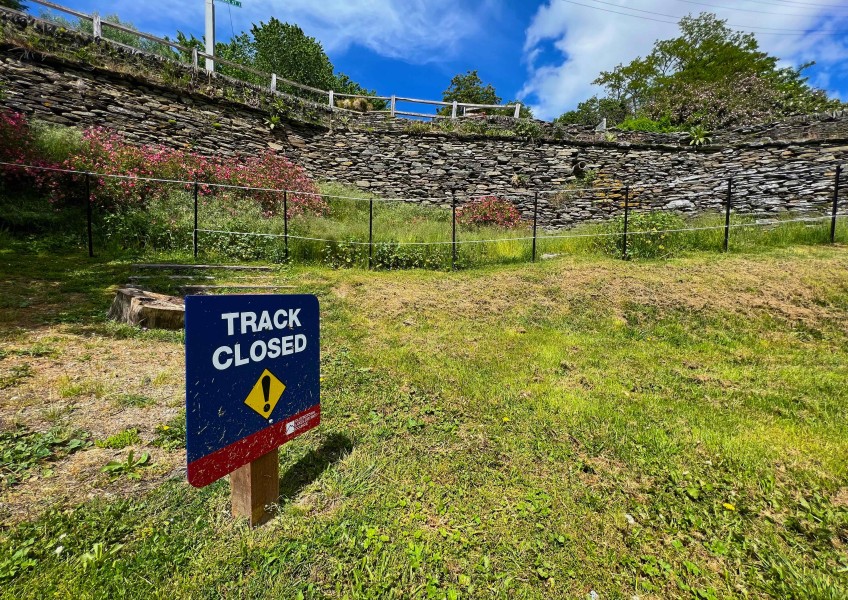 QLDC delays Arrowtown historic wall fix as cost spirals to $1.5 million
---
A much-anticipated plan to restore Arrowtown's precarious Butlers Green wall has hit an obstacle as council staff realise the work will not cost a previously forecast $600,000 but $1.5 million.
The wall that was built in 1887 was part of a new link between Arrowtown with the historic mining settlement of Macetown. The total contract price at the time for the wall and road was 225 pounds or around $NZ15,000 in modern money adjusted for inflation.
Now the wall is in a precarious state and even though a council report to be voted on at Thursday's Infrastructure Committee meeting acknowledges that the wall could collapse, the recommendation is that temporary fixes and basic maintenance is the way to go.
The report says: "Sudden failure of the wall could occur, resulting in the need to consider reconstruction. It is noted that mitigation is in place by way of safety fencing to keep people away from the base of the wall."
Due to the unbudgeted cost blowout that has seen the cost of rebuilding the wall more than double in less than a year QLDC staff recommend a "do-minimum standard" that should see the wall stay upright.
In proposing this minimum approach council staff make the following observations:
"This will allow the wall to be monitored under Council's routine structures inspections and maintenance contracts, and targeted maintenance completed as required.
"It will increase the length of time the wall remains in its natural state, but there will be additional cost associated with an ad-hoc repair approach.
"Should the wall collapse or deteriorate such that reconstruction becomes a priority the budget and design details would be considered at that time. This approach carries increased risk of failure of the wall, particularly in an earthquake."
QLDC staff express a hope that Waka Kotahi/NZTA funding in the future will help meet the cost of rebuilding the wall and say that the budgeted $600,000 will be partially reallocated to other projects once the minimum level maintenance costs have been met.
Speaking to Crux this afternoon (Nov 20) Nicky Busst of Arrowtown Promotion and Business Association said the QLDC recommendation was disappointing, especially as the council had agreed with residents that "it was not a question of if, but when, the historic wall would collapse."
"Its a false economy" Ms Busst says. "If it does collapse it will need to be built back to its original standard and that will cost more in the long run."


---