Prolific Wānaka tagger in court after police investigation
---
A 24 year old Wānaka woman has appeared in the Queenstown District Court court today following a police investigation into a "significant increase in graffiti" beginning December last year.
Multiple graffiti targets have been identified in the investigation, including Queenstown Lakes District Council and Aurora Energy, who've had bus stops, rubbish bins, and energy boxes tagged by the accused woman.
Although the woman had selected many Council and Aurora Energy facilities, Wānaka Community Constable Deane Harbison does not believe it is an attack on these organisations specifically, but instead is "just wanting to put her tag in as many places as possible".
On Tuesday (May 9), Wānaka Police had gathered enough evidence to make an arrest, with over 60 incidents of graffiti connected to the woman and her tag appearing on public utilities in Wānaka CBD, Albert Town, and Luggate.
Constable Harbison says graffiti is "very uncommon" in Wānaka, it's also rare for graffiti and tagging offences to go to Court because it's "very hard to gather enough evidence".
They could not comment further on the investigation as the matter is before the courts.
The woman appeared in court today on nine sample charges, including wilful damage as well as burglary.
Her next court date is scheduled for June 20, also at the Queenstown District Court.
Constable Harbison says there is a second suspect who's also contributed to the graffiti who has since left town.
He's hoping that's the last of it for now, and more graffiti doesn't keep springing up. He says the Queenstown Lakes District Council has kept on top of the situation and been quick to clean up tags.
Deputy Mayor Quentin Smith is hoping for the same, and as an Upper Clutha resident, he's aware of the increase in graffiti around the area and has been reporting it.
He'd also been in communication with Aurora Energy about the tagging on their equipment.
Mr Smith says the Council's graffiti policy is "quite old', but still rings true today with zero tolerance.
Adopted in 1999, the policy also includes removing the graffiti within 24 hours of being notified of it.
Constable Harbison says the Queenstown Lakes District Council must cover the cost of removing graffiti from their public facilities, but through the court process can apply for financial reparation.
The other targeted organisations are able to do to do the same, he says.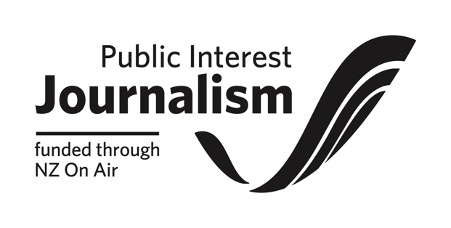 ---