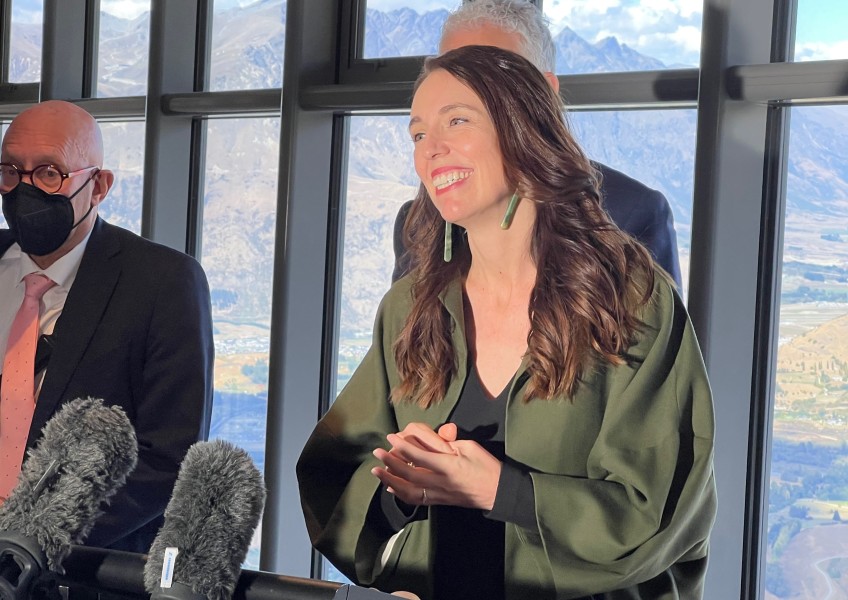 PM: "truth in advertising" needed for tourism industry
---
Prime Minister Jacinda Ardern has called on the tourism industry to aim for "truth in advertising" as the recovery process from Covid gets underway.
"When we talk about the beauty of our environment we want people, when they come, to experience that" the PM told journalists at a media conference at Coronet Peak this afternoon.
"Large numbers of people can diminish that experience, and that overall, then changes our brand."
The PM questioned whether we will ever get back to pre-Covid tourism numbers, stressing instead the need to provide a quality experience for visitors.
It was a view echoed by Tourism Minister Stuart Nash who gave an insight into the work of Tourism New Zealand over the past two years on "re-inventing" Kiwi tourism.
He told media, "I don't think that 875,000 people visiting Milford Sound each year was delivering against the brand experience that we are wanting to promote. We are working with the tourism industry, Ngāi Tahu and other leaders to decide what that revamped, revitalised tourism experience will look like."
Jacinda Ardern was seen to be nodding enthusiastically as Minister Nash delivered these views.
Watch the PM's comments:
You can watch the whole media conference here, including an insight into how the Government will address potential future Covid outbreaks.


---