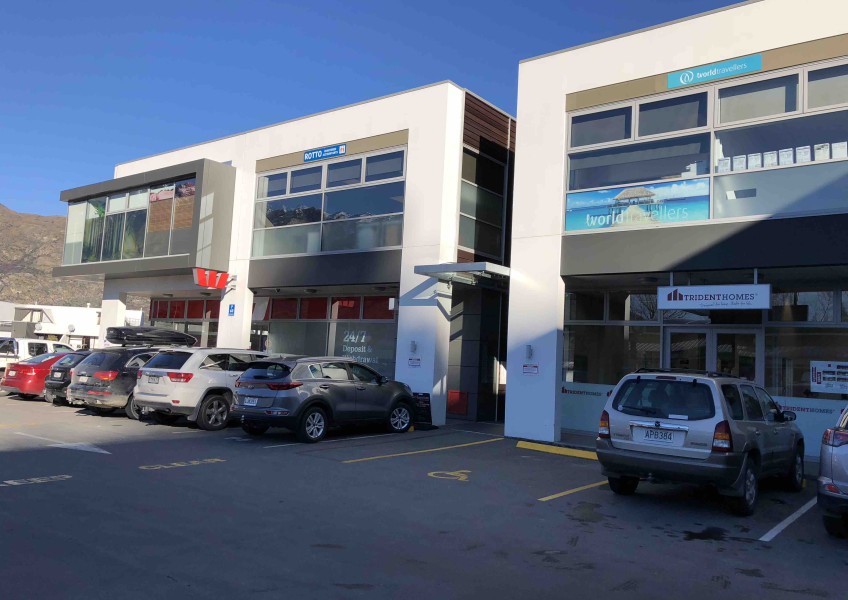 ORC: Dunedin vs Central/Lakes battle gets dirty and personal
by Eileen Goodwin - Jul 20, 2018
---
Michael Laws is again taking aim at his Otago Regional Council colleagues, saying the new ORC office in Frankton is a "pathetic gesture" to deflect criticism of its neglect of Queenstown.
The first-term Dunstan ward councillor unfurled a tirade of complaint on the council when contacted, prompting chairman Stephen Woodhead to comment: "He's pulled his shotgun out, hasn't he, and just hit everything."
Woodhead accuses the former Whanganui mayor of "emotive" and "populist" arguments, and says Laws, who now lives in Cromwell, thinks the world revolves around his new district.
Laws is unapologetic: "It's time to hit these guys over the head with a piece of four-by-two, just to get them understanding".
Laws says the new Queenstown office should house at least half of the organisation's staff, and preferably as its headquarters. He says "parochial and inward-looking" Dunedin is going backwards in population.
The lack of organisational presence reflects a near total neglect of the area, he says.
He's been told ORC workers don't want to live in Central Otago or Queenstown, and their "wives like to go to university".
"Those were the two reasons why we had to have the head office in bloody Dunedin.''
Woodhead, deputy chair Gretchen Robertson, and senior managers assembled in Dunedin last week for an interview to answer Laws' criticisms. The group was especially indignant at his digs at the southern city.
They say Otago University is an important drawcard, and Dunedin's the most attractive centre for recruiting talent.
"Not everybody wants to live and work in Queenstown and get caught in the traffic and have to pay a fortune for a house.
"What a terrible statement to say as a governor of the regional council, disgraceful," Woodhead says of Laws' Dunedin comments.
The new office in Frankton will always be an outpost of the base in "thriving" Dunedin, although a new flexibility in recruitment allows more staff to be based outside Dunedin.
Reversing its long-term decline, Dunedin is classed as a moderate population growth city, and there is renewed economic activity in the southern city, deputy chair Gretchen Robertson says.
Asked why he'd funnel public servants into an over-heated housing market, Laws says that's "the dumbest argument I've ever heard".
"If that's the case, why don't you move to Whanganui?"
The Queenstown ORC office closed in 2016 after a staff member died and the lease expired. Corporate services director Nick Donnelly says the ORC took some time to reassess and find new premises. Its fit-out will be complete in a couple of weeks' time and about five staff will be based there with room for more. It will be more accessible than the previous office and will have a public counter.
Woodhead says Laws doesn't acknowledge the considerable resources the ORC has dedicated to the Southern Lakes area over recent decades, including the Shotover River flood protection scheme.
Port Otago
Laws wants Port Otago – the asset that underpins ORC's financial security - to be sold and the ORC to be disestablished, saying it's the "beast that shouldn't exist" as he's an advocate for unitary authorities. The proceeds of the port sale could be vested in new unitary authorities, he says.
To suggest the vital port infrastructure is strategic is "nonsense", and he reckons a five percent term deposit is a better investment. Its last dividend to the ORC of $9 million is "seriously pathetic", he says.
"It's probably one of the greatest under-performing assets in New Zealand."
"There's no strategy to owning a port," he says.
The port is valued at $440 million, including its property division Chalmers Property (valued at $230 million). Laws, who believes the market value is closer to $800 million, is particularly scathing about the property division's significant North Island commercial property holdings. Woodhead is pleased about half of it is invested there. "Ask Christchurch what happened after an earthquake," he says of the need to diversify.
Land leased to Bunnings on Auckland's North Shore is an example of the port's lucrative commercial property holdings. Commercial yields in Hamilton and Auckland are higher than Dunedin. But Laws says it's wasting "time and energy" to invest there.
Laws says the council's flagship water quality plan change 6A is a "disaster" and is partially tied up in court through the Lindis River minimum flow challenge. He reels off a list of other perceived failings – sorting out deemed water permits derived from mining rights, the rabbit plague, Lake Snow, and says the council does "nothing" while sitting on large reserves of cash.
He says ratepayers largely don't care because the rates are low, but the lack of investment is "generational theft".
He says the Central Otago deemed permits are a fiasco and the crucial 2021 deadline will not be met. Deemed permits dating from 19th century mining rights got a 30-year phase-out in 1991 under the Resource Management Act.
Getting farmers to convert to consents is a headache due to the number and scale of historic allocations. Woodhead says the council has done the best it could in a difficult situation and has whittled down the number from 1500 to about 350.
"It's coming down to an absolute crux now that (minimum) flows act have to be set and that's quite frightening for people. But it's not unexpected and we have planned for decades," Robertson says.
Laws, who was a National MP when the RMA was introduced, says many permit holders will wait until 2021, and appeal rights will see the process drawn out.
He says while it's not ORC's fault farmers get mixed signals from successive governments about water, the ORC should have worked on the deemed permits and new minimum flows as a linked process.
Woodhead says Laws is a new arrival in the South and skips councillor field trips, so he isn't getting to know his new province (Laws says he doesn't go as he gets nothing out of them, but he attends council meetings "religiously").
Laws says the council's efforts on water quality have been stymied by an exodus of science staff in recent years to the commercial sector, and a consequent under-resourcing of its science capacity.
Not surprisingly, Woodhead doesn't accept any of the criticisms, and says the region's flagship 6A water quality plan change is a success story.
Laws says all Dunstan ward councillors in recent history held a similar view about neglect of the area, and ORC is finally taking a bit of notice.
''In the past it's like 'we're going to ignore you'. They don't ignore us anymore.''
Pressed to name a positive Laws brings to the council table, Woodhead says he's a "pretty good thinker," but doesn't work constructively.
"I question his motive, whether I can trust him."
"Is he genuinely working as a member of the governance team for ORC and the people of Otago?"
Main Image: Alta House at Frankton's Terrace Junction, site of the new ORC Queenstown office.


---