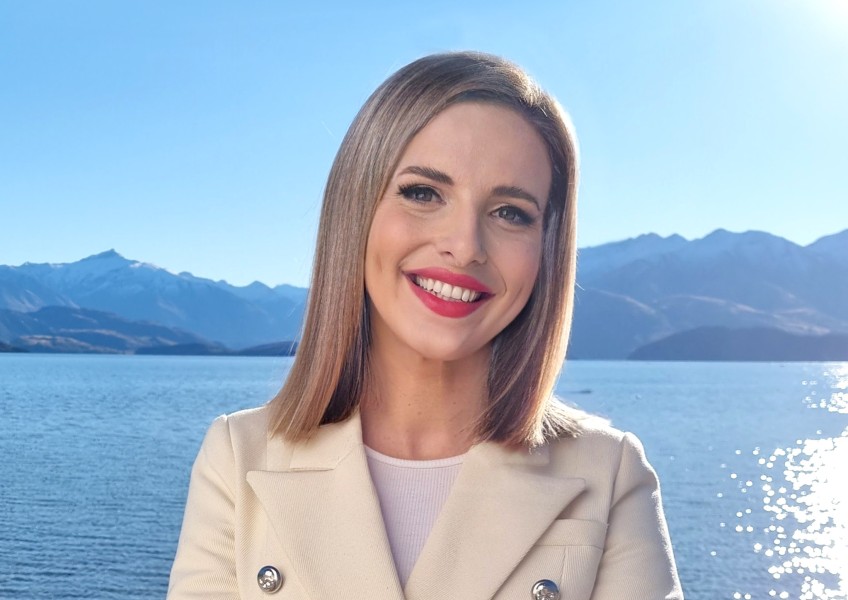 Olivia Wensley enters QLDC mayoral race
---
Chief executive of Startup Queenstown Lakes Olivia Wensley has entered the race for the district's mayoralty with a promise to focus on innovation and economic diversification.
She joins Jon Mitchell in the battle for the top job, with current mayor Jim Boult having announced he'll be handing over the mayoral chains at October's elections.
In recent weeks, news broke of the role Ms Wensley played in helping two women escape Gloriavale after she came and went from the West Coast community for six years undercover.
In 2018, Ms Wensley, a former litigation lawyer, became a focal point of a sexual misconduct scandal at law firm Russell McVeagh, when she spoke publicly of her own experiences, fronting calls for change.
"I'm a passionate advocate for things that I believe in. And I think that that's what we need in a leader - someone that's really going in to bat for our region."
Speaking to Crux prior to her announcement, Ms Wensley says more than ever fresh, innovative leadership is needed to move the district forward.
And she thinks that's something she can deliver on.
"I've got the energy that the Queenstown Lakes needs in a leader to be able to get in and get things done."
She's a mum to a three and a five year old, and she wants to lead a district of decision makers that are actively working to create opportunities for those coming behind them, she says.
"I want to build an amazing Queenstown Lakes for them."
Her work with Startup Queenstown Lakes has her collaborating with tech-savvy entrepreneurs, investors, and government to support economic diversity and resilience.
"I see there's a real opportunity to shape our future and it all comes down to diversifying our economy.
"What I've seen since Covid-19, is that there's been a huge amount of different industries either coming to town or wanting to come to town, and this means that in the future there's going to be amazing job opportunities for local kids.
"So that's the biggest driver, it needs to be a prioritisation: diversifying our economy and not just paying lip service to it.
"It should be front and centre of the vision that's set by the council."
Navigating a pandemic and grappling with issues of public perception - it's been tough times recently for local decision makers, but Ms Wensley says she's keen to lead a forward-thinking council.
"Fresh leadership is absolutely the right thing to come at a time where there's been huge challenges.
"I just want to sort of press the reset button and really look forward in a positive way."
Being younger than most mayors doesn't phase her.
"There's woman my age running countries around the world. It's not an age thing.
"I've worked as a lawyer, I've worked in investment banking and construction litigation, I've worked in a tech startup, and now I'm the CEO for a non-profit…So, I think, in terms of experience, there's plenty that I can bring to the table.
"What I'm hoping to do is really sort of reshape people's views of what they think a typical mayor is, what a typical leader is."
She's thrown her hat in the ring early – candidate nominations don't officially open until mid-July 7 - but she wants to allow time for momentum for change to build.
"There's brilliant people in the community, who I work with all the time, and I want to encourage and call forward other people to join the council, because I can't do this alone.
"I'd love to have a great team of minds around me, because they are here in the region.
"Queenstown and Wānaka have very diverse communities, and so it'd be great to hear those voices at the table and just get some fresh representation, with some fresh ideas."
The following video was released today as part of Ms Wensley's campaign launch.
Watch on Vimeo. Read Ms Wensley's announcement in full here.


---