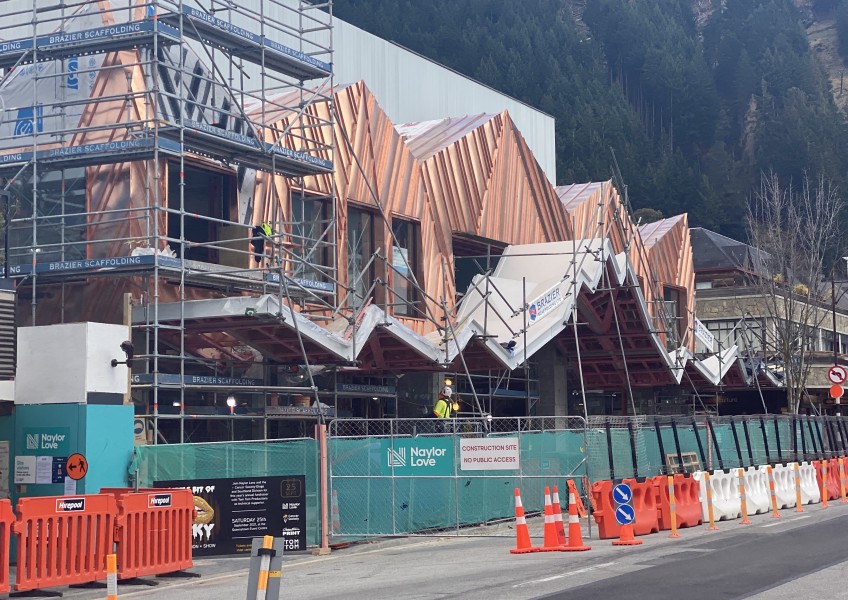 O'Connells Mall still on track to be massive duty free store
---
Plans to turn Queenstown's O'Connells Mall into a massive duty free store are unchanged, even though Covid continues to make the return of mass international travel a distant prospect.
The lower floor will return to being a food court, with the rest of the space (1,800 square metres) exclusively going to DFS Galleria/DFS Group, the world's highest profile airport duty free operator.
Skyline Enterprises manager for the project, Alastair Clifford, told Crux today that DFS had no plans to change or scale back their plans. "Everything is on track and on budget for the new O'Connells to open in mid-2022."
The DFS Queenstown plans are not modest - this is from their media release:
"Described as "casually sophisticated and inviting", the DFS Resort Gallerias will showcase curated assortments of renowned international and local brands, emphasising an authentic sense of place and community. The Queenstown store will feature an open and airy design with an informal yet elegant feel, created from natural and sustainable locally-sourced materials, DFS said.
"We are very excited to introduce, for the first time in Queenstown, a carefully curated selection of the best luxury retail and finest local products, further enhancing the reputation and appeal of this beautiful resort among discerning global travellers," said DFS Group Chairman and CEO Benjamin Vuchot.
"We are delighted to welcome T Galleria and its new resort store concept to O'Connells," added Skyline Enterprises Chief Executive Officer Geoff McDonald. "It fits perfectly with our vision for the new O'Connells as a blend of quality shopping with an artisan, locally focused food & beverage offering.
"O'Connells has long been a meeting and social space for locals and visitors and having the T Galleria store as part of the redeveloped O'Connells not only continues this tradition but is a strong endorsement of the revitalisation of downtown Queenstown."

---