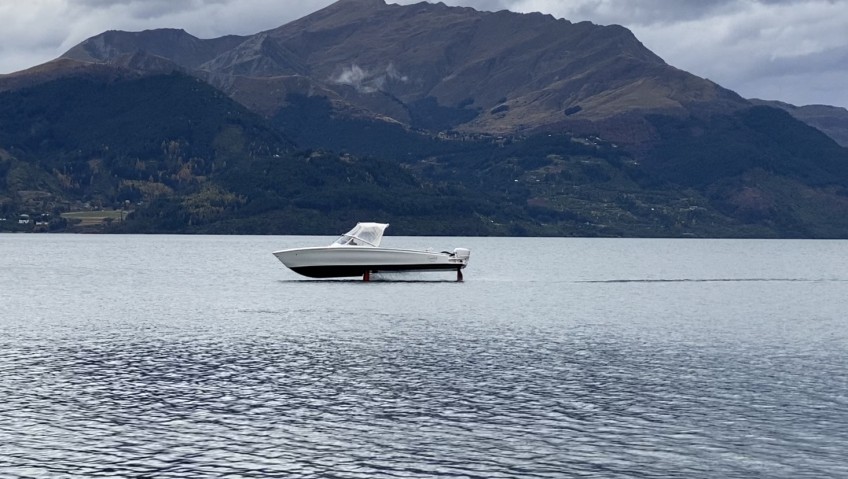 NZ's first electric hydrofoil now operating in Wānaka
---
Your eyes aren't deceiving you – there's a flying boat on Lakes Whakatipu and Wānaka.
At the helm, Kostya Marchenko, who in recent weeks launched the Southern Hemisphere's first hydrofoil electric boat.
Instead of punching its way through the water, the boat flies silently above the surface.
"Very much like the America's Cup boats…it sort of flies out of the water on these underwater wings," Mr Marchenko says.
And the boat needs to fly to compete with conventional gas-guzzling vessels.
"Once you get on hydrofoils, you get about four times efficiency gain, and then you have the range and speed of a conventional boat."
The boat's the Candela C-7, made by a Stockholm-based start-up, and there's only 35 of them in the world.
It's approximately seven-and-a-half metres long, and it's made of carbon fibre, to keep it light.
It can seat six passengers comfortably, but can take a maximum of ten.
There's no stop at the petrol pump to refuel on his way to the boat ramp, Mr Marchenko plugs his boat into a home power plug.
It takes 12 hours to fully charge, which costs Mr Marchenko approximately $10 and provides 40 nautical miles, that's 75 kilometres to landlubbers.
"Basically, it's enough to go from Wānaka, from the township, to Minaret Station and back."
Mr Marchenko, through his company Next Generation Boats, is set to import Candela boats into New Zealand.
Five years ago, the software developer ditched land for life at sea, with his partner and, by the end of it, two children onboard.
Until the pandemic took hold, the family's home was the Pacific Ocean, and a sail boat Mr Marchenko took an increasing interest in electrification of.
That's when he came across Candela.
As well as for recreational use, he reckons Candela's boats are a good fit for sightseeing and light public transport – think water taxis and small ferries – and the company has plans to release 12 passenger water taxis and 30 passenger ferries later this year.
Imagine a silent boat being able to cruise close to wildlife in wilderness locations like Milford and Doubtful Sounds, Mr Marchenko says.
"It makes no wake, almost zero noise, no pollution.
"There's literally just a tiny ripple in the water behind the boat.
"The electric motor is very, very quiet - you can't hear it from the shore.
"And then, obviously, by not burning fossil fuels there's no no gases coming out of the boat, there's no oil being discharged into the lake."
Six months ago, the Marchenko family put down anchor in Wānaka, a place they fell in love with during their travels.
The beauty of the Southern Lakes was a pull.
"I guess, that's what really appealed to me with this boat. The lakes here in Queenstown, Wānaka, Lake Dunstan – it's such a serene environment. Having a quiet boat lets you appreciate the beauty of it."
The C-7 will set a Kiwi boatie back $550,000, while the newer C-8, between $600,000 and $700,000, Mr Marchenko says.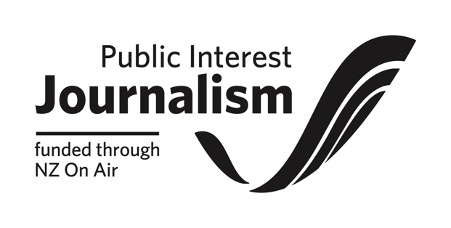 ---