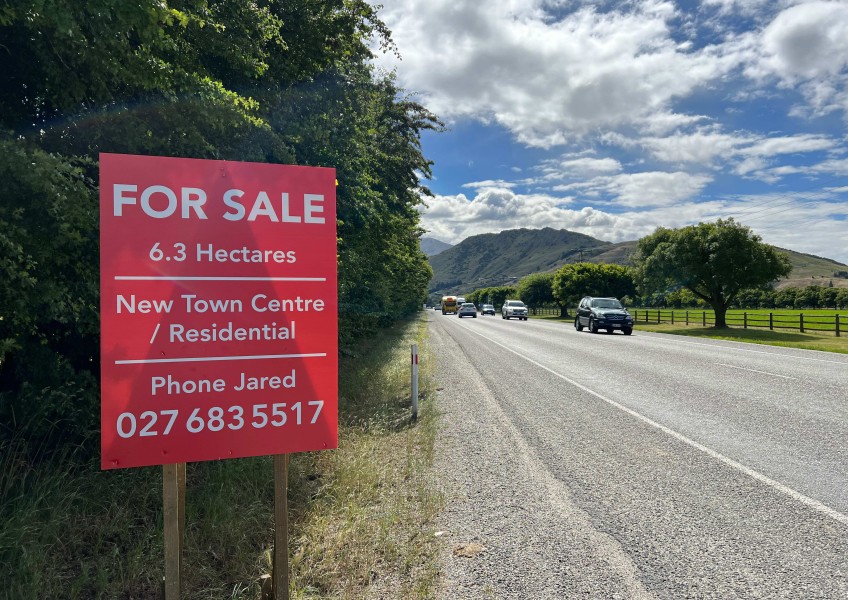 "New town centre" Ladies Mile land on market
---
A large piece of Ladies Mile land has been put on the market today as a "new town centre/residential" opportunity.
The company behind the sale is Queenstown Commercial Ltd – linked to the Sanderson Group, the original developers of the Queenstown Country Club retirement village, just across the road.
Speaking to Crux today Sanderson Group CEO Jared Baronian said that the sale process was designed to gauge interest from investors and developers.
"We very much support the QLDC's masterplan process" Mr Baronian says, indicating that any future development could align with council attempts to manage Ladies Mile development and avoid even greater traffic chaos and loss of the current natural character of the main approach to Queenstown.
Crux does not have access to any proposed terms of sale, but it may be that Sanderson/Queenstown Commercial will have no control over what a future owner does with the land, apart from council controls under the RMA and the District Plan.
In a QLDC survey of community opinion earlier this year 86% of residents said they were opposed to, or have concerns about, plans to develop Ladies Mile.
The council's position has been that they can't stop developers, and a Masterplan will at least provide some ground rules. Mayor Jim Boult has issued frequent promises to the community that he will not support Ladies Mile development unless chronic traffic issues are resolved first. However, the mayor's support or lack of it is unlikely to have any effect on what actually happens.
The latest council meeting reflected a strategy to slow down development with a staged approach, but the "For Sale" signs that went up today from the Sanderson Group may indicate that current landowners are not prepared to wait for that process to run its course.

---