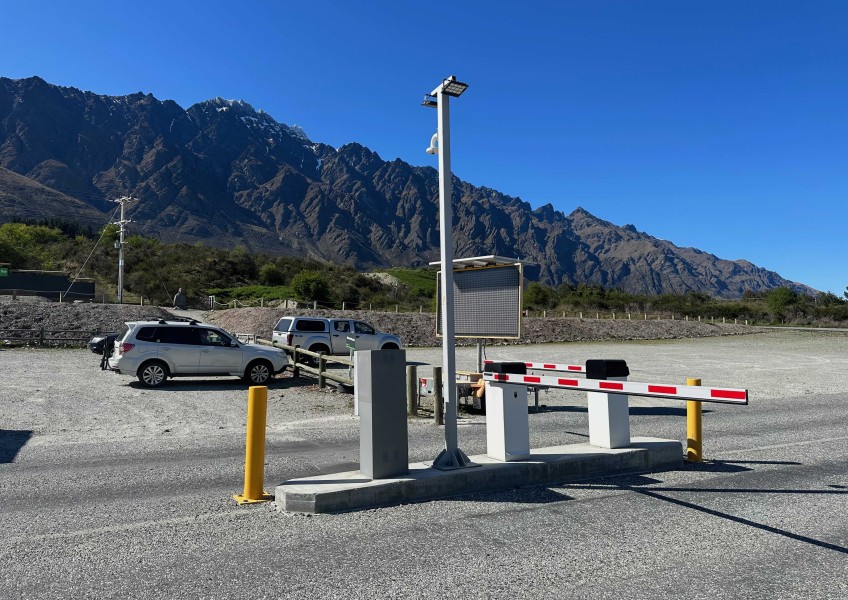 New $15 Remarkables road toll attacked by users
---
Climbers using the Remarkables Conservation Area are feeling frustrated that the access road toll has increased from $10 up to $15, with the money going to NZSki who maintain the road.
Federated Mountain Clubs president Megan Dimozantos says the price increase is "disappointing", and she notes that there was no charge to use the road back when it wasn't sealed.
"Public conservation land should be free to access... the road is partially owned by NZSki and they've been able to put a toll across it, but that doesn't make it the right thing to do."
Ms Dimozantos says NZSki should establish a locals annual fee to show some "good will" to the community, and told Crux she intends to communicate this to the company directly.
For a local in Queenstown, heading out there every weekend for climbing or tramping, the $15 fee will add up, she says.
Having been up there a few times herself, Ms Dimozantos particularly has young, learner climbers in mind, saying it would be a "real shame" at the potential impact the increase would have on their ability to "experience the place".
"Fifteen dollars can be a lot for someone living in Queenstown, and working in retail and just trying to make ends meet
"It doesn't feel like NZSki is acting in good faith, at the very least they should offer a yearly pass for locals."
Queenstown Climbing Club president Natalie Sharples says their club members are "feeling a bit frustrated" that the access price was increasing, and she's reached out to NZSki on Monday, October 9 to see if they can sort some arrangement.
"A lot of our locals are up there because it is such an amazing area for us to be climbing in, and recreating in... we've approached NZSKi to see if there's an option for having a locals pass; like a summer pass for people who are trying to access up the mountain regularly through summer or just a discount for locals."
Ms Sharples says some members feel like "it's an NZSki mountain" and having to pay to access the Remarkables Conservation area makes it feel like its not public land, she didn't want the toll increase to make it a "detterent" for climbers, walkers and trampers.
"There's not really any other places in New Zealand we have to pay to access public land."
However, Ms Sharples has also reached out to Department of Conversation about the increase, and heard back from them, that the price increase was fair and reasonable.
Department of Conservation Whakatipu Operations Manager David Butt also spoke to Crux and says DOC's commercial team have looked into the vehicle charge for this road and determined this is a reasonable price for maintenance of the alpine road.
Remarkables Road is not a legal road, but a series of easements that cross private land and onto public conservation land and "these easements provide NZSki with the ability to charge a fee for vehicle access," Mr Butt says.
Since sealing the road in 2020, NZSki has charged $10 per vehicle for access up the road, and coming on October 24, it will be $15.
Mr Butt says the public still has free access to the Remarkables Conservation Area and Rastus Burn if heading up the same road via foot or bicycle.
Search and Rescue, Police and DOC also have free access if they are using the road on official business, Mr Butt says.
An NZSki spokesperson has also shared that those who have a 2023 3 Peak Ski pass with the company will get two free trips up the Remarkables Access Road, and this is automatically loaded onto their pass when purchased.
"Given the significant costs associated with maintaining the road, NZSki believes $15 is a reasonable fee for summer users," the NZSki spokesperson says.
"NZSki is committed to maintaining public access to the Rastus Burn Recreation Area via its land and road. Construction of the new Shadow Basin lift will not affect access to the Recreation Area.
"The costs of constructing and maintaining the road are all met by NZSki. The road also crosses 20 hectares of land owned by NZSki at the base of the road.
"The charge has not increased since it was introduced, but has now been increased from $10 to $15 to reflect increases in the costs of managing and maintaining the road."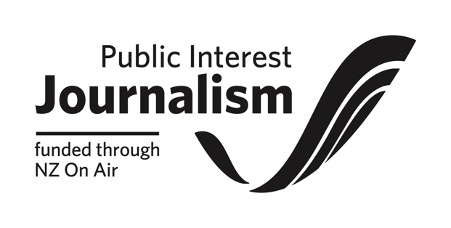 ---