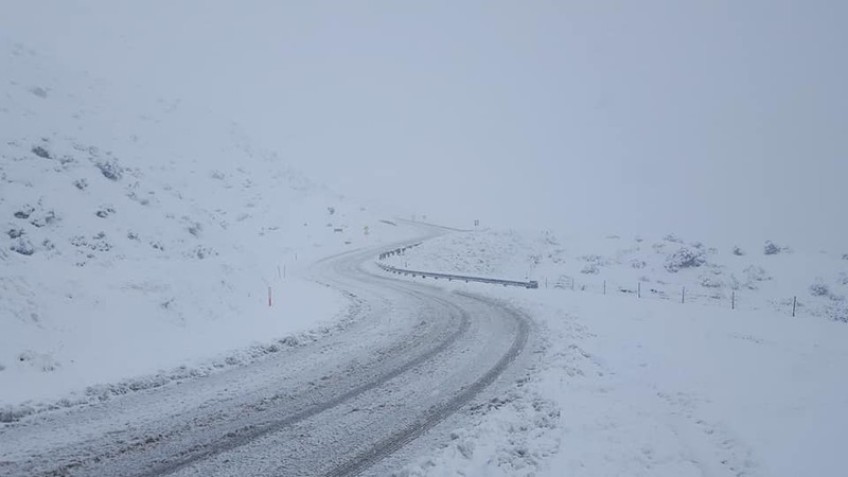 Multiple travel and road warnings from NZTA
Nov 20, 2018
---
Media Release from NZTA.
Flooding advice in Otago: avoid non-essential travel, snow coming into Canterbury
The NZ Transport Agency is advising travellers in Otago and around Dunedin to avoid any non-essential travel today and tonight as flood waters cover highways.
Strong winds are bringing down branches in many places making driving hazardous.
There is also snow on SH8 in Canterbury, between Fairlie and Twizel.
Highway closure SH90:
SH90, Raes Junction to Tapanui and at the Pomahaka River Bridge south of Glenkenich is closed due to flooding and a road drop-out.
Flooding Dunedin, SH88 down to one lane
SH88, between Ravensbourne and Port Chalmers, is flooded in several places with small slips as trees have come down. The wind is very strong and only essential travel is advised, says Nick Rodger, NZ Transport Agency Maintenance Contract Manager. The road is currently passable but one lane in some places.
Area flood warnings are in place for many other Otago highways:
SH1 south of Milton, caution needed near the Tokomairiro River.
SH1 Dunedin Central, Dunedin north to Waitati
SH1 Oamaru to Pukeuri
SH87 Outram to Mosgiel
SH8 Raes Junction to Clarksville
SH8 Miller's Flat to Roxburgh Village
SH85 Ranfurly to Kyeburn
SH83 Kurow to Pukeuri
Snow and ice warning:
SH8 The Lindis Pass, Omarama to Tarras
SH85 Kyeburn to Palmerston
SH85 Ranfurly to Omakau
http://www.journeys.nzta.govt.nz/traffic/regions/13
Drivers can get real time information from:
Otago Regional Council links:
Dunedin City Council flooding updates:


---