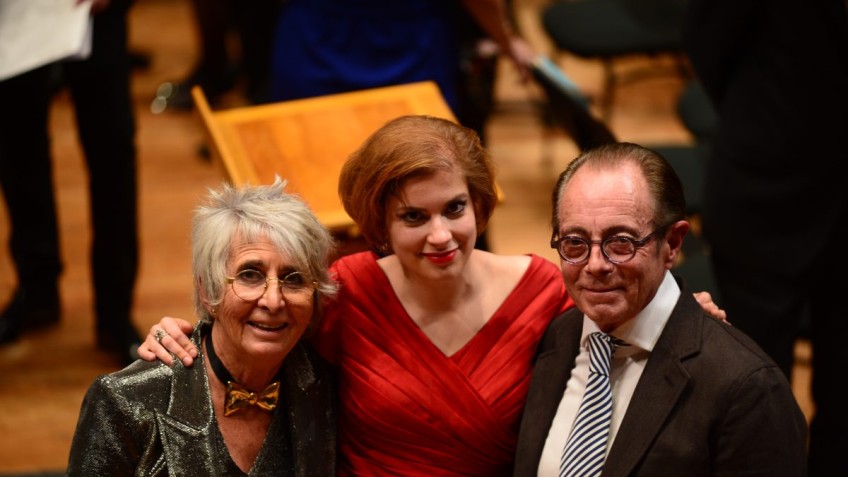 Michael Hill - Q'town cultural facilites in "awful state"
---
The backer of Queenstown's International Violin Competition, Sir Michael Hill, has described the district's cultural facilities as being in an awful state, although he says this year's competition is something he is still looking forward to.
The competition brings in some of the best musicians in the world but Sir Michael says the event is feeling the strain of our lack of cultural infrastructure.
"The trouble is we've never really had anywhere for artists to appear," says Sir Michael. "We have the Events Centre which, tragically, is not acoustically suitable for anything like this, and the Memorial Hall, which is dry and cruel to the violinist. That's a quick fix, anyway, they're going to pull it down."
It's this looming threat of losing the arts facilities we do have, and lack of any foreseeable replacements, that has raised fears of Queenstown becoming a "cultural desert". The problem was explored in the Crux Living in La La Land documentary No Country For The Arts with the entire southern lakes district affected.
The Three Lakes Cultural Trust is taking action to prevent these fears from being realised, and is in the process of developing a Cultural Masterplan. The trust is calling for community input via an online survey, and will be holding drop-in sessions in late May to gather feedback for the first draft of the plan.
"There's no city in the world that doesn't have a cultural centre - look at little Kerikeri up north!" says Sir Michael. Calling on the Northland concert hall as an example, he says he doesn't think facilities need to be expensive. "It's beautiful inside - we could build something that's acoustically good, quite simple and trendy. It's just a matter of doing the right thing and putting it in the right spot,"
One of Sir Michael's favourite parts of the event is seeing the young violinists, who are going head to head for a prize pool of over $100,000, step off the plane. "You see them with their violins, looking around, realising they've arrived somewhere very special. Without art, without music, though, we won't be an all-round place."
Sir Michael says he loves being exposed to all the different cultures that the competition brings to Queenstown, and that support for the arts community needs to be developed for it to continue to appeal to visitors. "We've got a mayor that cares about these things now, though, and I'm confident something will change."
He gives Aspen as an example of somewhere that has retained its cultural heart despite heavy tourism. "They have a summer music school, they use the schools for billeting students and a lovely tented area for concerts, which is beautiful."
Training and fine tuning is something all participants get out of the violin competition, whether or not they make it through the first round in Queenstown. "They all go up to Auckland for master classes - for tweaking of their stage appearance, the way they deliver themselves, the way they speak - the standard is so high now that the smallest thing can make the difference between making it or not."
Sir Michael says he would love to have a small Mozart-size orchestra play as part of the competition in Queenstown, but the hall size doesn't allow it. "We're quite stretched for the violin competition, let alone anything else!."
Main Image: Left to right - Christine, Lady Hill, 2018 winner Ioana Cristina Goicea, Sir Michael Hill
Event website: https://www.michaelhillviolincompetition.co.nz/
Watch: An Action Plan for the Arts.
Culture Survey: https://www.research.net/r/QLDCultureCrux


---