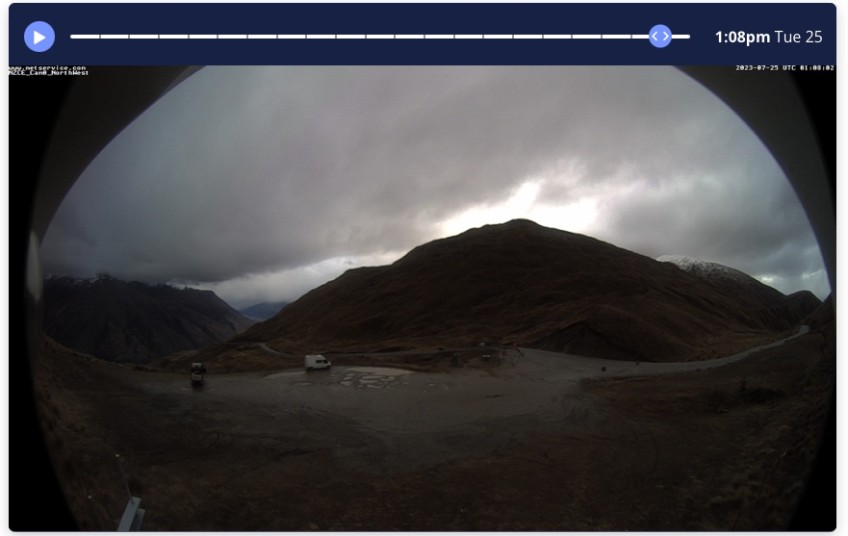 MetService issues snow warning for Crown Range
---
A snow warning has been issued for the Crown Range road, with flurries expected from 3pm today (Tuesday).
MetService is forecasting snow to lower to 800 meters from late afternoon and to 500 metres tonight.
Up to five centimetres of snow may settle on the road near the summit, with lesser amounts at lower altitudes.
There are also snow warnings issued for the Lindis Pass, where one centimetre of snow may settle on the highway near the summit, and the Milford Road, where up to four centimetres is expected.
Main image: Clouds are gathering in front of the Crown Range traffic camera just after 1pm, Tuesday, July 25.


---