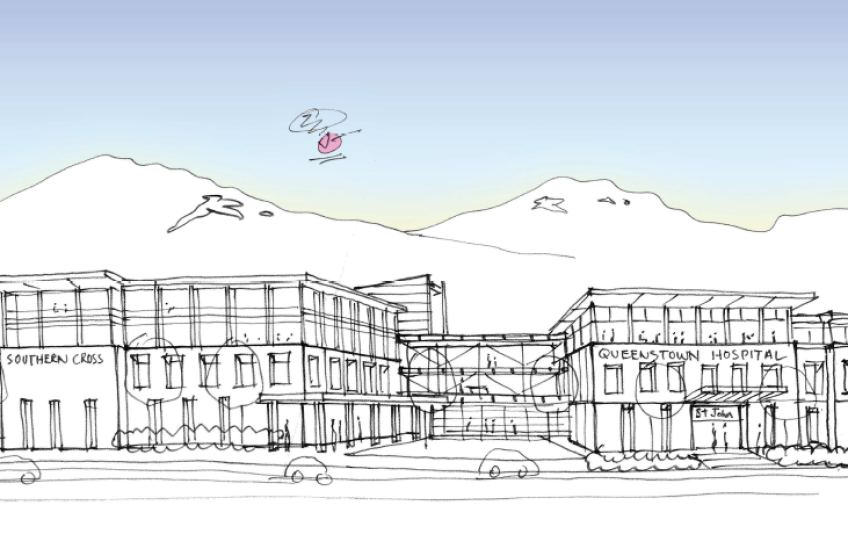 Mayor supports independent hospital but only if free public health services are offered
---
Mayor Jim Boult has revealed his role in what seems an increasingly likely new hospital for the Queenstown Lakes District.
Following confirmation from private hospital provider Southern Cross today that they are planning to build a hospital, Mayor Jim Boult says he won't support the project unless he has cast iron commitments from both Government and the Southern DHB that free, public health services are included.
"It's highly unlikely that the Southern DHB will build a proper hospital in Queenstown for a very long time. So given that that's the case, how are we going to get a hospital?"
Boult goes on to say, "I'm ambivalent about exactly where the hospital is built or who builds it, but a key ingredient of this will be an undertaking from the Southern DHB that they fund public patients through that facility for elective procedures."
This leaves the question of a major public hospital up in the air, as Mayor Boult's support seems limited to elective non-urgent surgery, not the maternity, major surgery, cancer or age-related services that a full public hospital would provide.
Boult says, "I have had very useful discussions with both the Health Minister Dr David Clark and the Southern DHB and I think if all this comes together, it will be a good outcome for the district in the medium term."
Mayor Jim Boult also revealed the existence of a mystery philanthropic trust that is a key part of the Southern Cross plan. He told Crux that the new hospital would be "an independent hospital, built and operated by Southern Cross".
Asked if the new hospital trust was local, Boult said "I think so and they have strong links to Southern Cross. If I knew more I would tell you."
It's not clear at this stage whether the mystery private trust alliance with Southern Cross will cut developer Alastair Porter's plan for a hospital at Remarkables Park out of the picture, or not. The Porter plan, which is linked to local pro-hospital campaigner Dr Hans Raetz, also includes an extensive retirement complex next door.
The good news is that strong public opinion on the need for a new hospital for the district seems to be driving progress towards an outcome.
Read: Southern Cross confirms Queenstown hospital project - but with limited services.
Read: Heartbreaking comments from Crux readers petitioning for a new public hospital.
Sign: The Crux hospital petition.


---