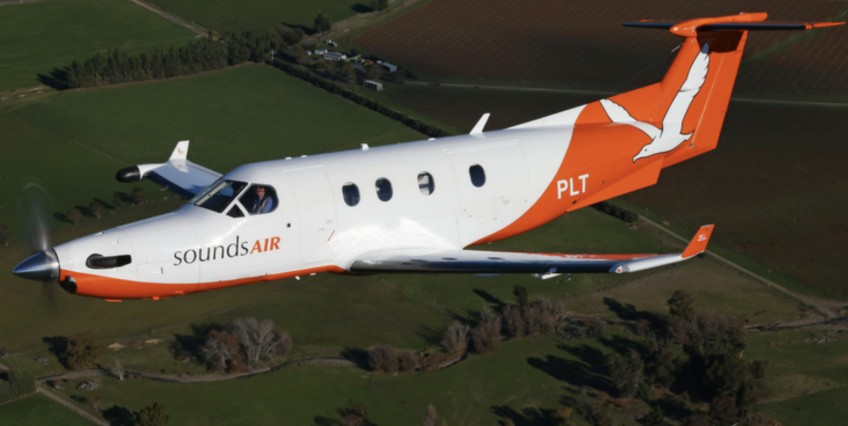 Mayor says Sounds Air might operate from Wanaka
Jul 03, 2020
---
Yesterday we reported on Sounds Air being frustrated and perplexed that after two and half years of applying to operate a Wanaka-Christchurch shuttle service they were still being blocked.
Their CEO said that the obstruction was coming from both the QLDC Mayor and Colin Keel, CEO of the Queenstown Airport Corporation. QLDC's comms team has been in touch with Crux today to say that the Mayor, Jim Boult, is not shutting down the application and issued the following statement on his behalf. We also publish below a statement from the Civil Aviation Authority.
"The decision around the introduction of new flights rests with QAC as the airport operator. However, the Mayor is very aware that Council gave an undertaking to the community that it would not pursue commercial passenger operations at Wānaka until the MartinJenkins report had been fully considered, and has been keen to ensure that this commitment is respected. QAC will be submitting a revised Statement of Intent in October and the reintroduction of commercial flights to Wānaka could be integrated into that process.
"In the meantime, the feedback being sought by Sounds Air will be very helpful in testing the community's appetite for flights from Wānaka."
Statement from the Civil Aviation Authority.
"The CAA's role is to regulate aviation to keep the public, passengers and aviation participants safe and secure.
We require the airline to include specific routes on their operation specification document, and we would assess safety aspects of these changes before they are made.
Provided any proposed activity follows civil aviation rules, the CAA as an aviation safety regulator would not involve itself any commercially oriented discussions between aviation participants."

---