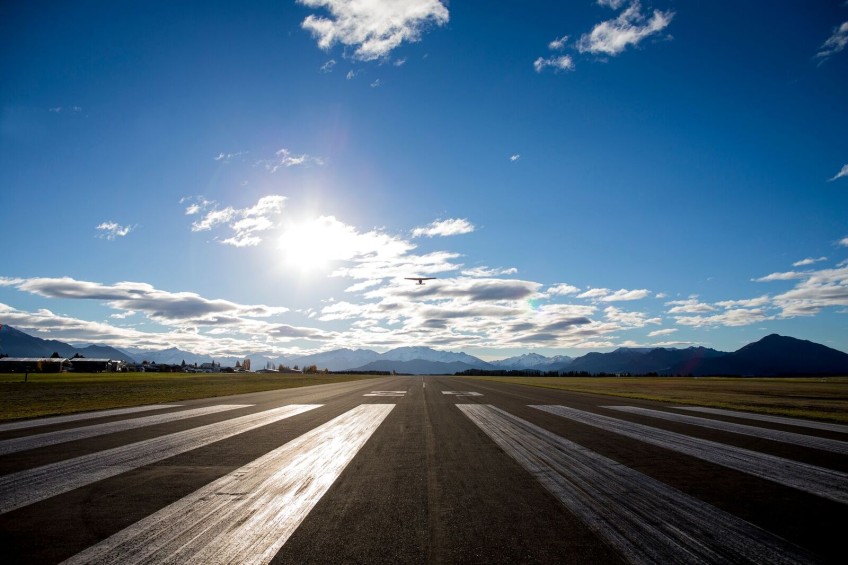 Mayor and Protect Wanaka go head to head
---
In a fighting letter Mayor Jim Boult, fresh back from a winter break, has attacked the content of a letter sent to the Government by Protect Wanaka, the group opposed to local airport expansion.
The Mayor's letter accuses Protect Wanaka and Chairman Michael Ross of scaremongering and states "Wanaka is at little risk of over tourism." The letter focuses on the need from local residents for convenient domestic air travel.
One key paragraph in the letter sums up the Mayor's position.
"Queenstown Lakes is the fastest growing district in the country and is one of the government's recognised high-growth areas under its Urban Growth Agenda. Managing that growth and ensuring the community is well placed to absorb that is a key responsibility of Council. Increasingly, connectivity is a major foundation in any community's future wellbeing. The airports across the district are strategic pieces of infrastructure and timely investment in these is important to support the economic and social wellbeing of residents, businesses, and visitors alike. This district has seen the effects of a lack of investment in the past and is committed to ensuring that is not repeated. Your suggestion that this investment in the district's prosperity is somehow inconsistent with the government's regional growth agenda is unfortunately fanciful"
In the July 22 letter from Protect Wanaka to the Government, Michael Ross made the following statement.

"The Wanaka Stakeholder's Group Inc. (Protect Wanaka) with the support of our local Community and Residents Associations has raised concerns about why the dual airport plan is being pursued, because of the threat it would pose to increasing 'over tourism' in our region and consequently the negative impact on the quality of life in our communities. So far our questions and concerns raised with the QLDC have fallen on deaf ears."
"Ultimately, we believe it makes no financial or strategic tourism policy sense, to develop a jet capable airport in Wanaka, at a cost of $300-400 million, to service the southern lakes region of the South Island. It is already a tourism hotspot - see CNN Travel which earlier this month listed Queenstown amongst the world's destinations battling 'over tourism' -https://www.cnn.com/travel/article/how-to-stop-overtourism/index.html "
You can read Jim Boult's full letter here.
You can read Michael Ross' full letter here.
Both letters were addressed to the Regional Development Minister Shane Jones, copied to the Prime Minister, Tourism Minister, Environment Minister, the CEO of Tourism NZ, the CEO of the TIA and the CEO of Air New Zealand.


---