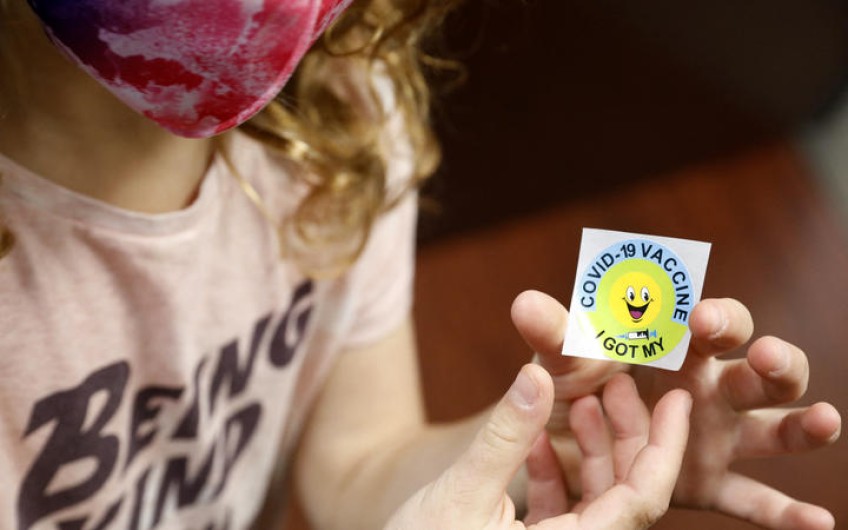 Cromwell and Wānaka wait for child vaccines
---
Cromwell and Wānaka parents wanting to vaccinate their five to 11-year-old children will need to drive out of town to get it done anytime soon.
Last month, Crux talked to parents disappointed at four-week-plus wait times for vaccination slots.
And there's been little improvement since.
At lunchtime today, the Ministry of Health online booking system (BookMyVaccine) listed just two locations open for bookings in Wānaka – Aspiring Medical and Wānaka Medical.
And the earliest available time slot at either of these locations was Sunday, March 20 – almost five weeks away.
With a required eight weeks between first and second doses for children, it would be close to the end of May before a Wānaka whānau booking this time slot would benefit from the protection full vaccination offers.
Up the road in Cromwell, Junction Health's the only location in town able to administer a child vaccine.
And, at lunchtime today, anyone booking online would need to wait until Saturday, March 12 - almost four weeks - to nab a spot there.
Yet, in neighbouring towns, there was a glut of available appointments.
Mulitple locations in Queenstown and Alexandra showed plenty of available appointment times – some as early as this afternoon (although many were during school hours).
The sluggish roll-out has left some parents confused about how much of a priority child vaccinations are.
There exists weeks-long waits for local whānau to vaccinate tamariki despite a national push to roll up sleeves ASAP as Omicron looks increasingly set to slam the country.
A Cromwell parent who spoke to Crux after booking her children a vaccination spot out of town says the Southern District Health Board (SDHB) seems to be "behind the eight ball".
Another says she's still feeling unsure about her choice to vaccinate her children, and jumping online to find long waits or long drives to get it done isn't helping to motivate her.
A media spokesperson for the SDHB says some people will need to travel to receive a vaccination, but its goal is that no one should have to drive more than an hour.
There is limited capacity in the area, and providers are currently providing the maximum number of vaccinations they can safely deliver, the spokesperson says.
The SDHB checks in weekly with providers, and staffing levels and space constraints are slowing things down, she says.
"Providers are balancing multiple demands on their resources at any one time, including testing, care in the community and business as usual."
A SDHB vaccination programme team is working to address the issue – they'll continue to work with providers and may have a separate team provide pop-up vaccination opportunities in some spots, she says.
There was also a one-off glitch in the booking system that was stopping after-school vaccination time slots in Alexandra from being available online – that's been sorted, she says.
The SDHB wants to remind people to continue to be kind and patient, and it thanks community providers working hard to deliver vaccines, she says.
"We acknowledge that it is frustrating for communities...We encourage parents and caregivers to continue to seek out 5-11 year old vaccination opportunities, even if this means travelling to a nearby locality."


---