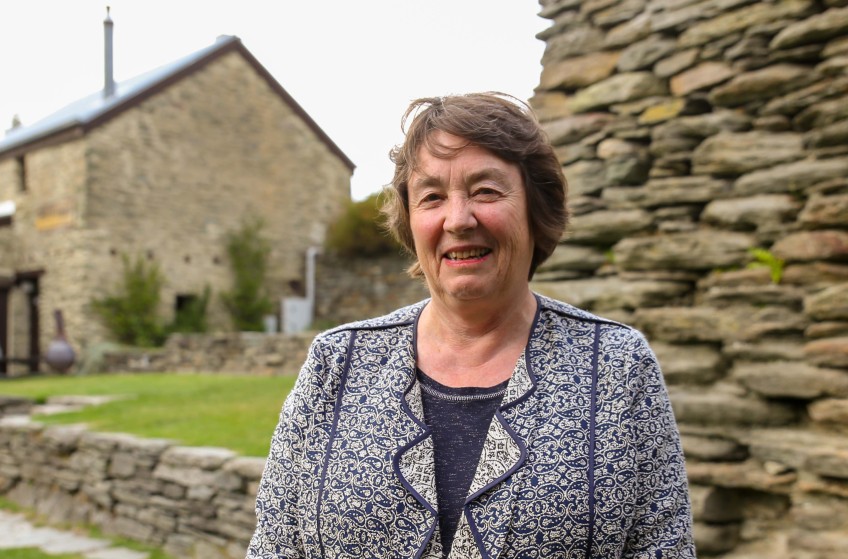 Local former Medical Officer of Health stands in SDHB elections
Jul 24, 2019
---
A key senior public health expert, Dr Marion Poore, has announced that she will stand in this year's Southern District Health Board elections. Here's Marion's full candidacy announcement. She lives in Arrowtown and has been a long term advocate for improved living conditions and better public health care.
"Arrowtown based doctor, Marion Poore, is to stand for the Southern District Health Board (Board) in October's local body elections and seeks to represent the Southland constituency.
Marion has been a public health physician for the last 15 years in Southland and Otago, and held various leadership roles including as a Medical Officer of Health within Southern DHB during this time. She has been a GP and believes her broad experience would be valuable at Board level. Having recently moved to Arrowtown she is enjoying being closer to family and having more time for community projects.
Marion considers the upcoming Board elections to be significant for the community.
"Southern DHB has had a commissioner team in place since 2015 so this election means that communities, once again, have the opportunity to provide input to health services in Southland and Otago for the next three years."
Marion wants the new Board to build on the work of the Commissioners and would like to see health services developed with a focus on equity, quality and sustainability. "My approach has always been to try and make health care services equitable and easily available. A 'one-size-fits-all' model doesn't recognise that different approaches will be required for various communities in order for everyone to be as healthy as possible. The Board needs to ensure that historically disadvantaged groups don't face those same barriers within the health care system. We will need to work alongside multiple communities to understand their needs and design health solutions with them."
"We need to constantly strive to do things better in our health system. Good quality health care services are the best way to utilise our available resources, and easy access to mental health, maternity and child services can make a big difference to local community health and well-being" she says.
If elected, Marion would work towards more sustainable models of health care. "Ensuring that we have the right services for our changing demographics and population growth is challenging, especially for communities distant from Invercargill and Dunedin.
Marion is especially interested in community based health care services. "I want a stronger emphasis on prevention and keeping people and communities healthy and well. There is a strategic opportunity to work with territorial authorities and pay attention to factors that affect our health, such as warmer homes, reducing air pollution, and urban design that aims to enhance community health and wellbeing."
Southern DHB is responsible for the integration of health services in order to improve, promote, and protect the health of people and communities. Other responsibilities include reducing health disparities by improving health outcomes for Maori and other population groups, fostering community participation in health improvement and in planning for the provision of services.
Marion considers the new Board will need to be mindful of emerging challenges including climate change, new technologies and health workforce issues. "Southern DHB currently delivers health services worth over $1 billion annually, so there is a huge responsibility to ensure those resources are used wisely.''
Marion is currently a board member of the Cosy Homes Charitable Trust and an independent advisor to the Great South Project delivery team Carbon Neutral Advantage aiming to create a low emission economy in Southland."
Authorised by Marion Poore 307 Morven Ferry Rd, Arrow Junction
Contact details [email protected]


---