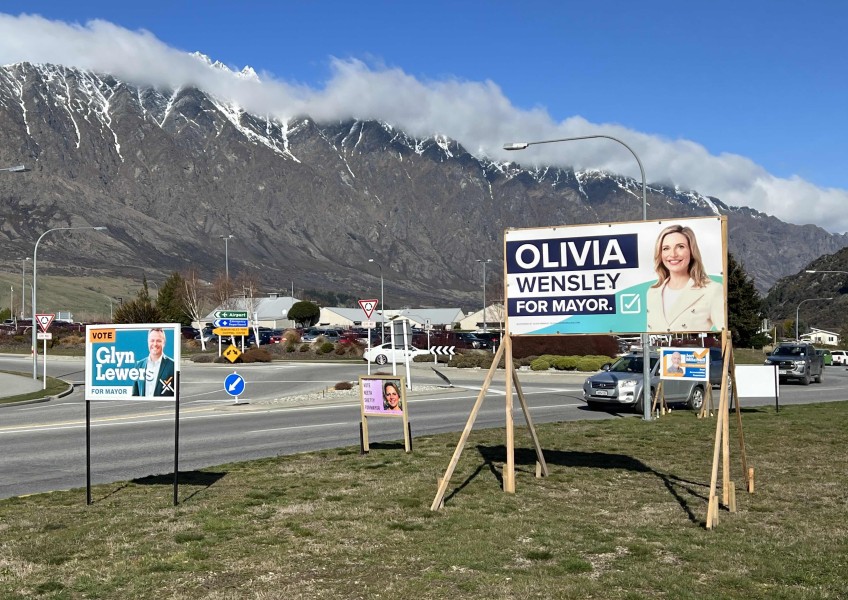 Local elections: It's not too late to have a say
---
The window for residents and ratepayers to vote in local elections is closing as the options for returning voting papers diminishes.
Whether voters choose to have a say or not, a new team of people will be elected to represent them on regional and local councils and community boards.
Preliminary results will be available from Saturday afternoon, representing approximately 95 percent of returned voting papers, but it will be later next week before any close calls will be able to be decided by a final tally.
While officially people have until midday tomorrow, Saturday, October 8, to return voting papers, there'll be fewer spots to drop them off to if they leave it until the last minute.
General NZPost boxes are already out, but voters in Cromwell have until 4pm today, Friday, October 7, to drop off voting papers at either the Cromwell Library or next door at the Central Otago District Council's service centre in the town. Otherwise, they'll have to travel to Alexandra to the council's main hub, which will be open from 9am until 12pm on Saturday morning.
In Queenstown, Wānaka and surrounds, voters have it a little easier - voting papers can dropped into ballot boxes at the council's Queenstown and Wānaka offices or at libraries in Wānaka, Frankton, and Arrowtown right up until noon on Saturday.
Anyone eligible to vote who hasn't got voting papers to do so, can cast a special vote at council offices.
Voter turnout's never great at local elections (42.2 percent across the country in 2019), but this time round it's tracking even lower than in previous years.
At last count, in Queenstown Lakes, 33.4 percent of voting papers had been returned; in Central Otago, 42.3 percent.
A QLDC spokesperson says new councillors will be sworn in at a council meeting pencilled in for Thursday, October 20, while a CODC spokesperson says its new council will be sworn in at its inaugural meeting, set for Wednesday, October 26.
Until then there's what's called an interregnum period, where council chief executives Mike Theelan and Sanchia Jacobs have a time limited delegation from current councillors to make any urgent decisions in consultation with the respective mayor-elects.
Those who've been campaigning for votes will need to remove all election hoardings by tomorrow (Saturday), and file an electoral expenses return within 55 days of results being confirmed.
Those who're successful in gaining a council or community board seat will receive induction training beginning next week.
Still deciding how to divvy your votes? Read more of our elections coverage:
Queenstown-Whakatipu ward: Who will best represent you?
Arrowtown-Kawarau ward: Who will best represent you?
Wānaka-Upper Clutha ward: Who will best represent you?
Wānaka-Upper Clutha community board: Who will best represent you?
The Crux mayoral candidates debate
Community verdict: Which QLDC mayoral candidate came out on top?
Cromwell ward: Who will best represent you?
ORC Dunstan constituency: Who will best represent you?
Hot battle for three Dunstan ORC seats


---