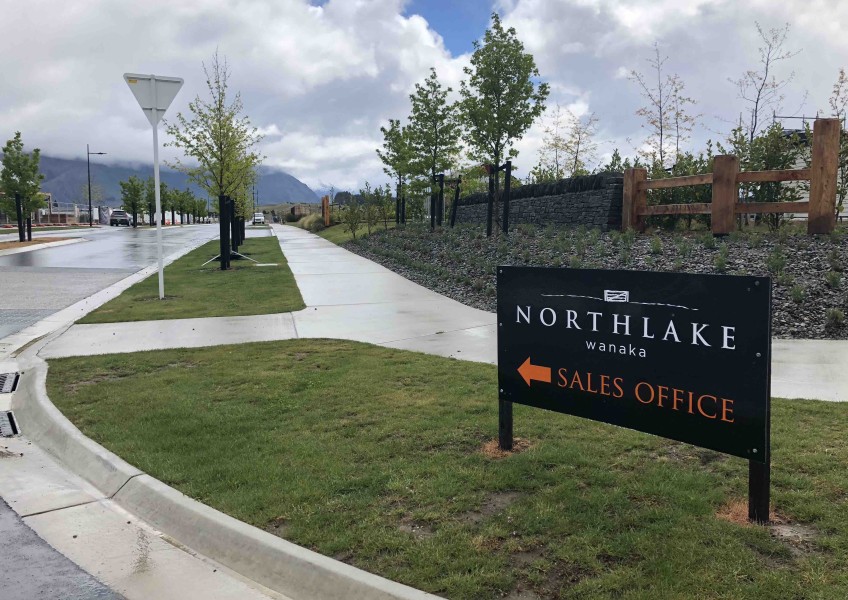 Legal action launched against QLDC over subdivision delays
---
Property developer Winton has launched legal action against the Queenstown Lakes District Council over a subdivision in Wanaka, and would-be new property owners and construction companies may be left floundering if the stoush is not sorted shortly.
The council has confirmed to Crux it is defending legal proceedings brought by Northlake Investments Limited relating to resource consents at the Northlake development.
Although a spokesperson for QLDC has declined to comment further on any matter relating to the subdivision while these proceedings are before the court, they did say: "Our focus is on ensuring that development at Northlake can proceed in a way that does not result in adverse stormwater effects."
Winton head of land development Duncan Elley says moves made by the QLDC in recent months are preventing work on the subdivision from proceeding as planned.
In October, the Otago Regional Council served an abatement notice on QLDC for a downstream stormwater discharge, Mr Elley says.
"In Northlake's opinion, QLDC's reaction to that abatement notice has been to hold up engineering acceptance for consented stages at Northlake. This is causing delays to the delivery of sections which are already fully consented and pre-sold.
"Out of sheer frustration at the conflating of the enforcement action taken against QLDC with the seeking of a 'business as usual' engineering acceptance, Northlake has brought legal proceedings against QLDC in order to progress current works on our land in line with our existing approvals."
Northlake is just one of several landowners and consent holders in the area.
As neighbouring developments have come online, the developer has been raising concerns regarding catchment-wide stormwater issues with QLDC for several years, Mr Elley says.
"Northlake's concerns have been roundly rebuffed and ignored by the QLDC.
"This (the ORC's abatement notice) has belatedly, but finally, forced the QLDC to consider the very matters Northlake has been concerned about and consistently trying to raise with it since 2017."
Northlake has all the necessary consents and approvals from the QLDC and the ORC to discharge stormwater, and these date back to 2016, Mr Elley says.
"Northlake's consistent position is still that any review must be of the entire catchment with a particular focus on the downstream consents granted to others by QLDC in 2017 and 2018.
"These consents issued by QLDC over neighbouring land ignored best practice, the District Plan requirements, and all technical and legal advice.
"Northlake is strongly on record with QLDC throughout 2017 and 2018 having sent QLDC many letters and technical advices strongly warning them of the probable consequences – downstream erosion – which regrettably, have now come to pass."
An ORC spokesperson has declined to comment on the matter of the legal battle underway, saying: "Any proceedings relating to QLDC are matters for QLDC and not the ORC."
The spokesperson has been able to confirm the ORC has received four pollution complaints relating to sediment discharges from the Northlake development into the Clutha Mata-Au River.
"Because these matters are subject to investigation, ORC cannot provide any further information at this stage.
"ORC's investigation is separate from any legal action being considered or taken by QLDC."

---