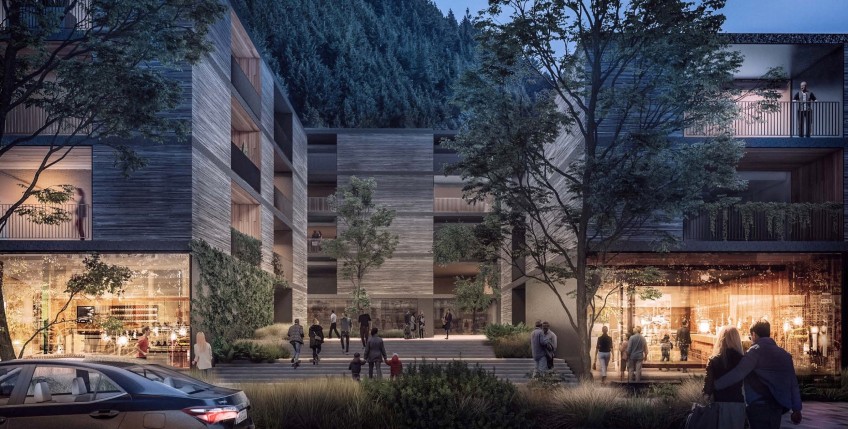 Lakeview showdown - but behind closed doors
---
A discussion between councillors on Queenstown's controversial Lakeview development will happen at a closed-door workshop today, and whether the subject of oversight of the billion-dollar venture that's become a sinkhole for ratepayer funds will be up for debate in a public forum remains to be seen.
Queenstown Lakes District Mayor Glyn Lewers and chief executive Mike Theelen are pitching the workshop as a chance to bring new councillors up to speed on the deal struck between the council and the Australian developer, which Mr Theelen has the delegated authority to make decisions on.
Mayor Lewers says "the workshop is a way to further inform councillors regarding the structure of the chief executive delegation and the historical context on how these decisions were made".
Mr Theelen tells Crux it will provide "an opportunity for councillors to have a deeper dive into the project's background and the decisions and structures established by previous council decisions, and to address any questions they may have".
It comes after two failed attempts in recent months by councillor Niki Gladding to have elected members of the council review Mr Theelen's sole authority to call the shots on Lakeview in a discussion around the council table.
Offering up the workshop could be seen as something of an olive branch by the mayor, who refused Ms Gladding's two requests for Lakeview to make a monthly council meeting agenda, despite growing support from her councillor colleagues – three co-signed her first request; five, the second.
Mayor Lewers previously told Crux, if there was then an appetite from councillors at this workshop to bring the debate to a full council meeting that would be the next step.
But Ms Gladding is not holding her breath.
"Based on the effort that recently went into blocking a public debate on the delegation, I'm expecting a lot of pressure on councillors to 'be ok with' the status quo."
She says councillors have been told representatives from property company CBRE and lawyers MinterEllisonRuddWatts will also be at the workshop.
"I'm expecting the two well-paid consultants joining the discussion to tell us that it's 'inefficient' and not 'business best practice' for councillors to reclaim a little control."
The mayor says material to be presented at today's workshop will be the same as what was presented at this month's Audit, Finance and Risk Committee meeting and is publicly available.
In July last year councillors, having considered an independent review, reconfirmed Mr Theelen's delegation and recommended enhanced monitoring of the Lakeview project be put in place with the Audit, Finance and Risk Committee.
Four months earlier, Ms Gladding had also attempted unsuccessfully to bring the delegation debate to a full council meeting.
Her view hasn't changed since then despite repeated pushbacks.
"I hope councillors - regardless of their concerns about maintaining relationships or their opinions on the Lakeview delegation - will understand that we have to be able to bring matters like this to the council table and debate them in public," she says.
"I hope the mayor puts aside his preference for the status quo and allows the debate to happen. If councillors are not allowed to review a delegation we're stepping into pretty scary territory.
"My concern generally grows in proportion to the amount of resistance I strike and I have never felt more resistance than I've felt dealing with Lakeview-Taumata.
"If I press an issue, another unnecessary piece of legal or consultant advice appears. Or consultants appear in workshops. It's rarely balanced advice, sometimes it's clearly wrong, and none of it comes cheap. Basically, good governance feels like an expensive battle and it shouldn't."
First-term councillor Lisa Guy says she thinks having the chance to discuss and clarify Lakeview arrangements in a workshop setting is "an adequate next step".
It is her view councillors are being kept up to speed with the "high profile, high value, high impact" project – since elected in October she's had multiple discussions on it in council workshops and been onsite twice.
"Any questions I have personally posed on the project have been answered satisfactorily as and when they arise, including communication with the project team and chief executive. It is my assumption that this ongoing exchange will continue throughout my term."
She says there is also a community expectation for ongoing dialogue.
"My observation is that our council respect that and will continue to engage with all stakeholders.
"Accountability is achieved through agreed meeting schedules and reporting as expected in the delivery of any long-term strategic project."
Fellow new councillor Gavin Bartlett says he "is looking forward to learning more about the background and timeline of the decisions made so far in relation to the Lakeview site" at today's workshop.
"I expect that if there are any issues that require further debate and decision by council that these will be brought to a meeting in due course as appropriate."
Councillor Craig 'Ferg' Ferguson confirms he will also be attending and "as always will be listening to all comments and opinions".
The development includes apartments and co-living residences, and retail and hospitality spaces, all to be built on a former campground in central Queenstown.
The first stages of the construction project were given green light by a fast-track consenting process, with the full 10-hectare development expected to take more than a decade to build on land at this point still owned by the Queenstown Lakes District Council.
The council opted to initially retain ownership of the site and work with the developer via a deal allowing for a deferred settlement.
The council, and ultimately the ratepayer, is responsible for preparing the plot for construction to begin later this year, and costs to do so have blown out by tens of millions of dollars.
The consortium behind the project includes Ninety-Four Feet, Centuria Capital, and Britomart Hospitality Group.
In 2017, at the project's inception, the Lakeview land was valued at $42 million.
Main image (Planning documents): An architect's impression of the first stages of the Lakeview precinct at the base of the gondola in Queenstown.
Read more:
Mayor, CEO defend refusal to allow council Lakeview debate
Councillor calls 'pattern of obstruction' from QLDC staff on Lakeview
Car parks and eco features dropped from Lakeview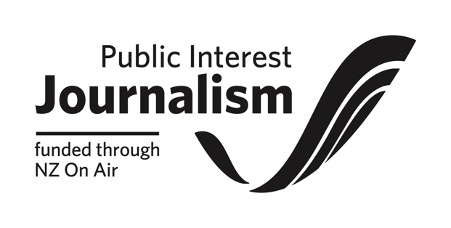 ---