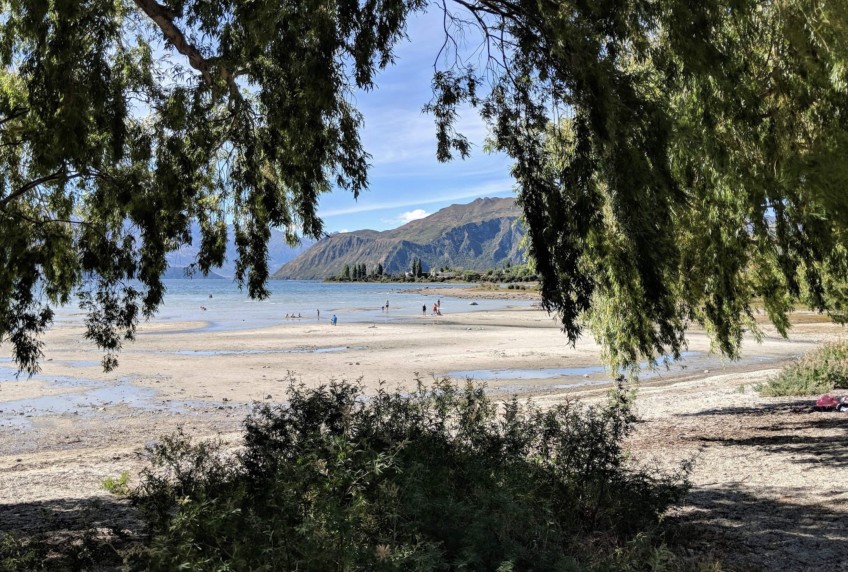 Lake Wanaka bay closed due to sewage leak
Nov 28, 2019
---
The following statement has been released by QLDC.
"Queenstown Lakes District Council (QLDC) has temporarily closed Bremner Bay on Lake Wānaka to public swimming and paddling as a precaution after a wastewater spill this morning.
The spill was caused by a blockage in the wastewater network on the corner of Aubrey Road and Rata Street. It was first reported around 8.30am this morning (Thursday 28 November) and was fixed by Council contractors within one hour.
Wastewater entered the stormwater network and there is the possibility this may have discharged to the Bremner Bay outflow. Council officers are currently testing samples of lake water and 'no swimming' signage will remain in place until test results are known. The results should be available tomorrow afternoon at which point Council will issue a further update.
Wastewater also spilled onto Kellys Flat Recreational Reserve. The affected area has been cordoned off and a clean-up is underway.
QLDC General Manager Property and Infrastructure Peter Hansby asked members of the public to heed warning signs.
"Bremner Bay is a popular spot, especially for young children as the water is shallow. Hence the need to temporarily close this part of the foreshore for public swimming as a precautionary measure until we have the results of water quality tests. We appreciate the community's patience and co-operation at this time and will provide further updates as soon as we can," he said.
"With the weather warming up and more people taking to the water, this is a timely reminder for everyone to be considerate about what they are putting into the wastewater system. Blockages caused by fats, nappies and other foreign objects are the most common cause of wastewater spills and with the community's support these events can be easily avoided," added Mr Hansby."

---