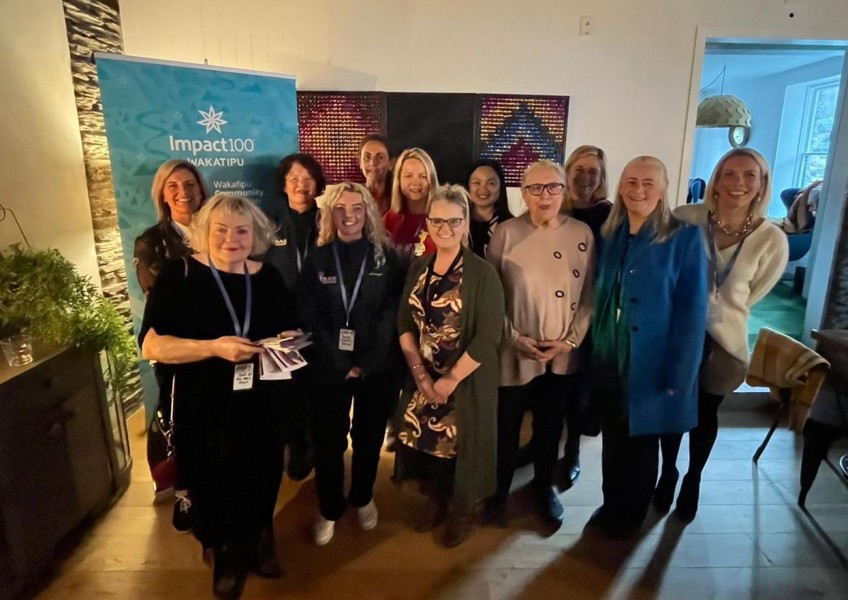 Impact100 announces five finalists for $168,000 in grants
Sep 21, 2022
---
Impact100 Wakatipu has named finalists in the running for a $148,000 grant from their supporters.
The winners will be announced at a dinner on October 27, when the supporters of Impact100 will have an opportunity to vote for their preferred charity.
"It is great to see charities doing such varied work in our community represented in our final five this year - and any one of them would be a worthy winner of our $148,000 grant," says Impact100 Wakatipu chair Clare Irons.
"I know that it was a challenging task for our grant committee to get us to our final five with such strong applications from organisations in the basin.
In addition to the $148,000 grant, the Impact100 supporters will donate $5,000 each to the four runner-ups.
Impact100 grant committee chair Joan Kiernan says "I always enjoy getting to know the charities in our area better through the grants process, and it is so inspiring to to see the work they are doing up close."
Impact100 was established in 2020 under the umbrella of the Wakatipu Community Foundation and is based on a model that has been operating successfully globally for twenty years.
Traditionally the groups are made up of 100 women who each donate $1,000 annually, with every dollar goes back into the community.
Last year's winners were the Pivotal Point Charitable Trust and the Routeburn Dart Wildlife Trust, who secured $100,000 and $85,000 respectively.
Pivotal Point has used its grant to pilot a programme screening children for neurodiversity and to provide professional development for teachers helping those children in the school system.
The Routeburn Dart Wildlife Trust has established Celium platform technology based trapping of feral cats in the Dart/Rees delta.
The 2022 finalists and projects
The Youth Search and Rescue Trust – to establish a branch of Youth Search and Rescue in the Wakatipu

Life Education Trust Heartland Otago Southland – to establish a new mobile classroom so that children in the Wakatipu get visited each year by the programme, rather than every two years
Turn Up the Music Trust - to establish a music programme in Early Childhood Education Centres in the Wakatipu
The Order of St John Wakatipu Area Committee – to fund the health shuttle replacement and to enable the weekend befriending programme
Te Atamira Whakatipu Community Trust – to establish their Arts for All programmes

---