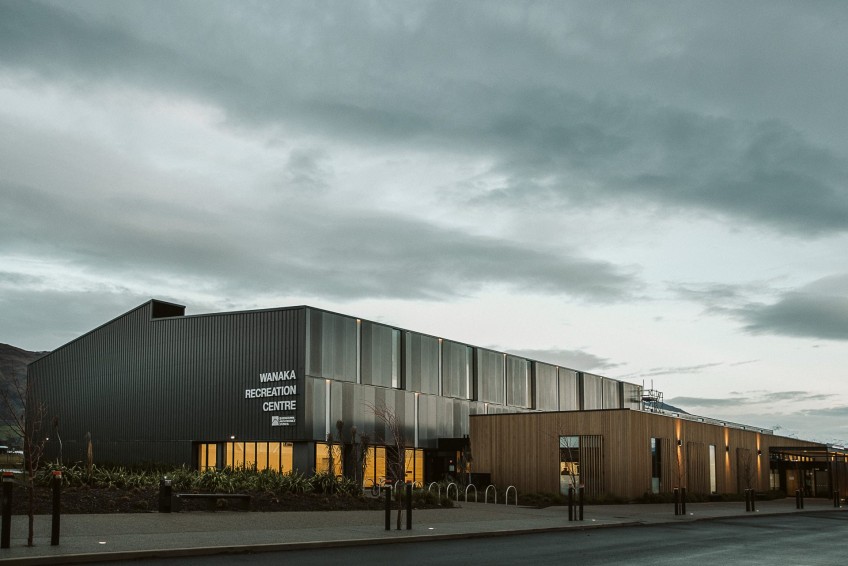 Hundreds celebrate Wanaka pools' opening
---
More than 700 people crowded into the new Wanaka swimming pools complex yesterday to celebrate the opening of the long-awaited facility.
It was a special occasion which followed about 15 years of, at times, heated debate about where in the town the new pools should be built, their size and what other facilities the complex should house.
But, as Queenstown Lakes District councillor and Wanaka Community Board chair, Quentin Smith, predicted before the opening, people were ready to put the difficulties behind them and simply enjoy the new facility.
He said the community was gutted when, in 2014, the old swimming pool on Plantation Rd was closed, after it was found it would be at risk in an earthquake, but that finding was a turning point in the debate about the future of Wanaka's swimming facilities. Read: Quentin Smith's article "Wanaka celebrates new pools after 15 years of consultation"
All facilities at the Wanaka Recreation Centre in the new Three Parks development are now open – the swimming pools and the indoor and outdoor courts – seven days a week from 6am to 9pm on weekdays and 8am to 8pm on weekends and public holidays.


---