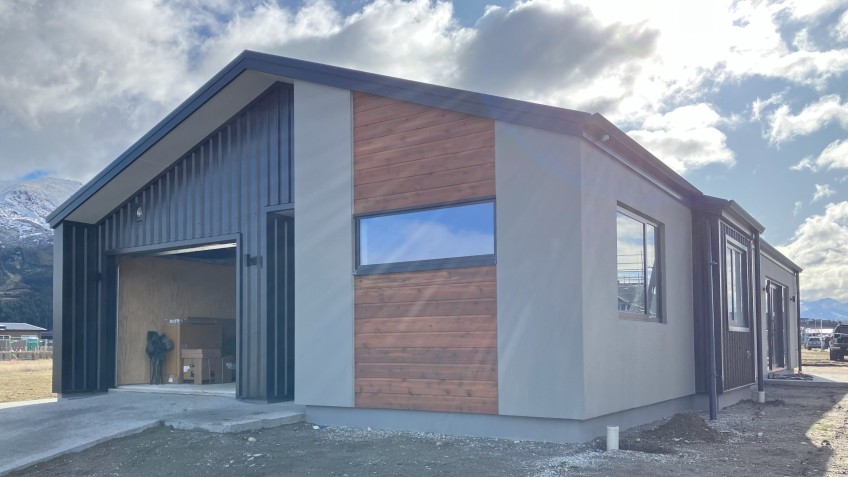 Housing trust delivers sub-$430,000 homes to Hāwea
Aug 25, 2023
---
Eight Wānaka families have been allocated affordable homes – five purchasing these for under $430,000 – thanks to the Queenstown Lakes Community Housing Trust.
Eight of the 28 new homes in stage one of the trust's development site at the Longview subdivision in Lake Hāwea have been allocated to families under a range of housing tenures including Public Housing Rental, Affordable Rental, rent to buy and the trust's award-winning Secure Home ownership programme.
In a statement yesterday, housing trust chief executive Julie Scott says home ownership opportunities in the sub-$430,000 are extremely rare in the district and it feels good to help local families own their own homes.
"Under the Secure Home programme, the household buys in based on the cost of house construction and then pays a below-market ground rent on the land. It's a very affordable option for families and couples, particularly in this economic climate."
The one, two, three and four-bedroom homes – built by local construction company Breen Homes – are selling for between $350,000 and $427,000. The average ground rent is $117 per week.
"We have 28 homes to allocate in this first stage of the development, and we encourage any Wānaka locals to review the eligibility criteria and programme details on our website," Ms Scott says.
The affordable homes are made possible when the housing trust receives land from developers through the Queenstown Lakes District Council's Inclusionary Housing process. The developer of Longview – Universal Developments – gifted 58 sections to the trust as part of this process when applying as a Special Housing Area in 2018.
The Ministry of Housing and Urban Development will also provide support with a 15-year interest-free loan through its Progressive Home Ownership Fund. This fund forms part of the Government's bid to increase alternative forms of home ownership around New Zealand.
Further allocations of Longview homes will continue throughout this year and trust has appointed Wānaka local Emma Roberts as tenancy manager to help facilitate this. With a background in the retail banking industry and a long association with the Queenstown Lakes, Ms Roberts is well positioned and passionate about working with locals seeking housing assistance with the trust.
She is welcoming the change in professional pace and being a part of creating housing good news stories for locals.
"After 13 years in banking, I'm looking forward to working in the not-for-profit sector.
It is the view of Mayor Glyn Lewers the affordable housing arrangements at Longview are proof of a successful model.
"This welcome development shows the value of the land deal we initiated at Longview, Lake Hāwea and the benefits of QLDC working in partnership with government and the housing trust. We look forward to more land being made available under the inclusionary housing process, which is helping to create more affordable housing options for the community."


---