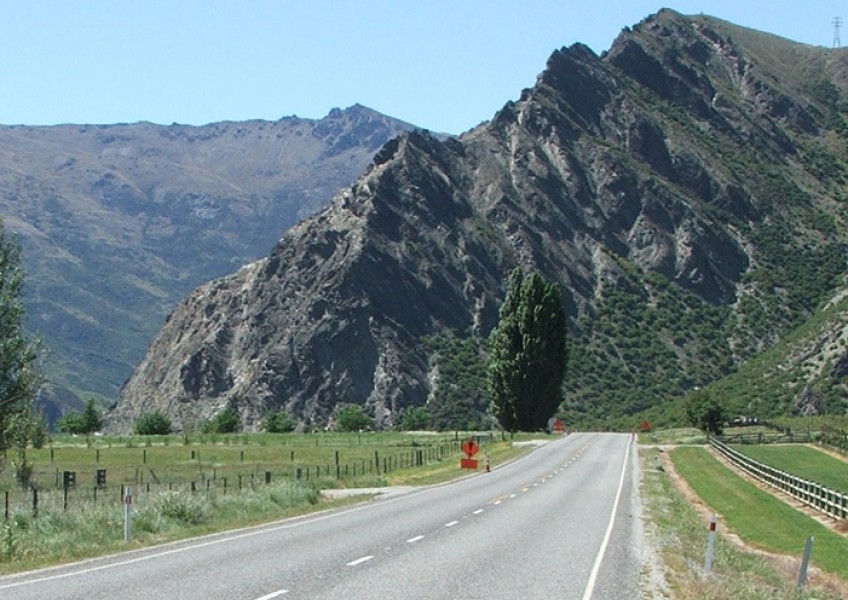 Helicopter check reveals unstable rocks on Nevis Bluff
---
A team of abseilers will use an industrial air bag to help clear chunks of schist threatening to slide down onto the Gibbston Valley highway.
The rocks were identified following a routine helicopter inspection by crews on Thursday.
Waka Kotahi carries out monthly checks of the notoriously unstable cliff face at the Nevis Bluff on the road between Cromwell and Queenstown.
Work to remove the unstable pieces of rock on the Nevis Bluff will start today (August 29).
Drivers can expect short delays while the road is closed intermittently for 10-minute windows between 8am and 5pm while the crews work overhead.
"Our Aspiring Highways crews will remove three pieces of rock which pose a safety concern to the highway," Waka Kotahi Central Otago senior network manager Robert Choveaux says.
"That will include rock scaling by the abseiling team and the use of airbags to remove the rock features."
The discovery highlights the importance of the monthly checks it carries out, Mr Choveaux says.

"This has been a particularly challenging winter in terms of multiple weather events which has led to greater instability across our entire network."
The work is expected to be completed by Wednesday.
"Waka Kotahi thanks everyone for their patience."
Main image (Wikimedia Commons)

---