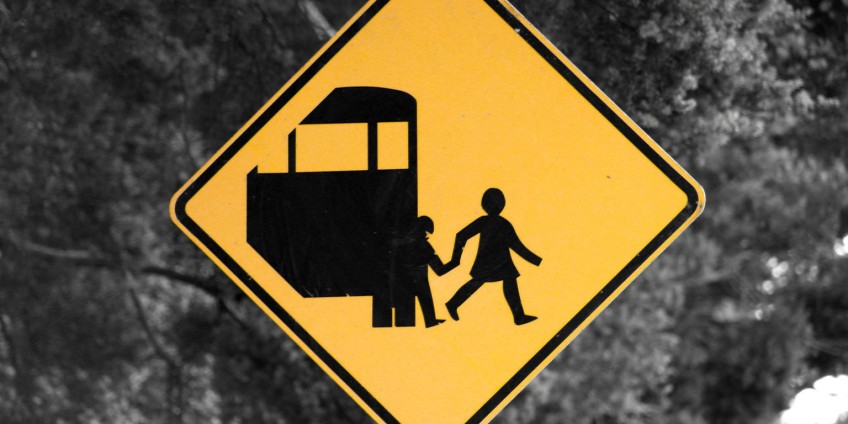 Govt 'investigating scope and scale' of school bus improvements
---
It's not known when a Wanaka campaign to ensure every child who travels in a school bus on the open road has a seat will come to fruition.
Wanaka Primary School Board of Trustees chair, Andrew Howard, led the campaign for 'one seat per child on the open road', fearing a pupil could be killed if the common practice of allowing them to stand on buses when there were no seats left continued.
Asked when the change would come into effect, the Ministry of Education told Crux: "We are currently in the early stages of investigating the scope and the scale of the implications of providing seats on buses for all students on open roads".
The ministry did not respond to questions about the current gap between school bus capacity and the number of students eligible to travel to school on a school bus, and the cost of increasing its school bus fleet to accommodate the new policy.
"The Ministry of Education is committed to ensuring the safety of students across the school transport network. We take the concerns raised about children standing on buses seriously," was all head of education infrastructure service, Kim Shannon, added.
It's an about-turn from the ministry which initially told Howard, after several senior officials met with him in Wanaka last month, that school buses were the safest form of travel for children and they did not intend to review the policy.
Busloads are based on 'certificates of loading' which determine the weight a bus can carry. "The reason you could have 50 primary (school) students on a 36-seat bus is (because) they weigh less. No safety consideration. Essentially kids are treated like cargo.
"I'm really disappointed they don't even consider it worthy of a review. From a safety point of view, it's just not right," Howard told Crux at the time.
He had enlisted the help of Queenstown Lakes Mayor Jim Boult and, in a surprise announcement early this month, Boult said the ministry had agreed to ensure a seat for every child in schools buses which travelled on the open road.
"It's a change that needs to be made to reduce the risks to our district's children travelling to and from school," he said at the time.

Crux had launched a petition to support Howard's campaign and it had attracted almost 800 signatures in just a couple of days.


---