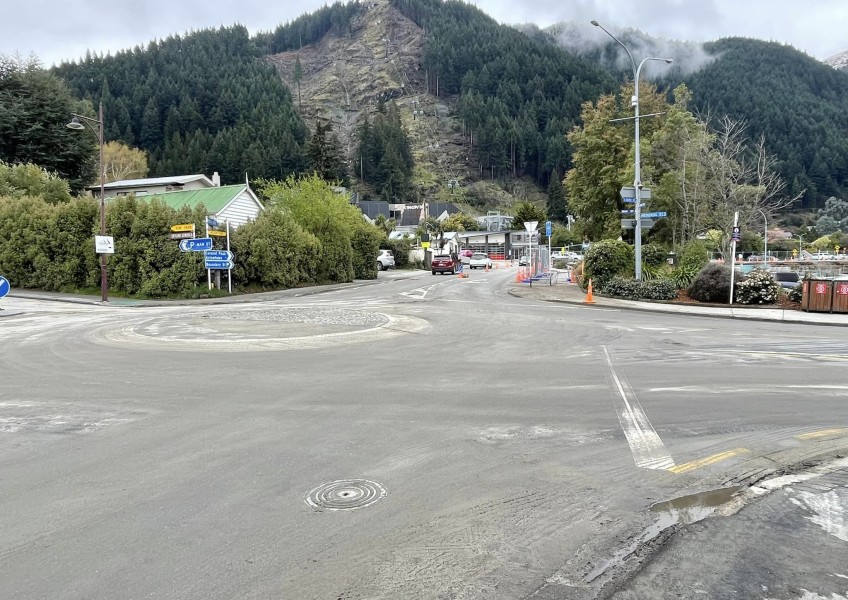 Government minister to visit Queenstown as QLDC details latest situation
Sep 23, 2023
---
Emergency Management Minister Kieran McAnulty will brief Queenstown media later today on the latest on yesterday's storm and the Cryptosporidium water crisis. Crux will have full details of the briefing later today.
QLDC has posted the following updates on the clean up effort and current road closures.
The weather outlook is positive with dry conditions forecast for the next few days. There is no rain forecast until Tuesday. Crews continue to work to clean up the debris left behind following the weather event, and access has been reinstated to many roads, with priority given to Isle Street, Robins Road, Duke Street, Shotover Street, and Camp Street in Queenstown. Reavers Lane and Hamilton Road are now open to traffic.
Brecon Street remains closed this morning whilst crews continue to clean up and assess the road. The current cordon at the intersection of Brecon and Isle Streets remains in place for safety reasons. The team is continuing to evaluate an appropriate approach to allow affected businesses at the top of Brecon Street to reopen safely.
Parts of the Queenstown Cemetery have been affected by slips caused by heavy rain over the last two days. Our immediate priority is ensuring safe access and an assessment of the area is underway. We understand that many people in our community will be concerned about potential damage to their loved ones' graves in Queenstown Cemetery after the recent weather event.
The emergency management and QLDC Parks and Reserves teams are liaising closely with religious groups and iwi. We would like to remind people that there is currently no public access to Queenstown Cemetery for safety reasons. We appreciate the distress this is likely to be causing to those friends and family members affected and we will provide further updates to the community as soon as we possibly can.
Building inspections have been completed in a localised area of Reavers Lane. Last night, 10 properties were red-stickered and two properties yellow stickered. While good progress has been made to divert water in the area to a manhole, further work is required today to clear a blocked culvert at the base of the catchment. Once this work is completed later today further assessments of the properties will take place.
Initially 55 people were evacuated. Staff have been in touch with affected residents and access has been reinstated for many. There are now 15 people who have not yet been able to return to their properties. Accommodation and support is being provided to those affected.
Several roads are still closed around Queenstown and the wider district, with more affected by surface flooding and debris. Up to date information is available on QLDC's website: https://www.qldc.govt.nz/weather-event-sep23.
FURTHER INFORMATION
Main Image: Bob's Peak from Camp Street showing clean up progress. Image: MP Joseph Mooney.


---