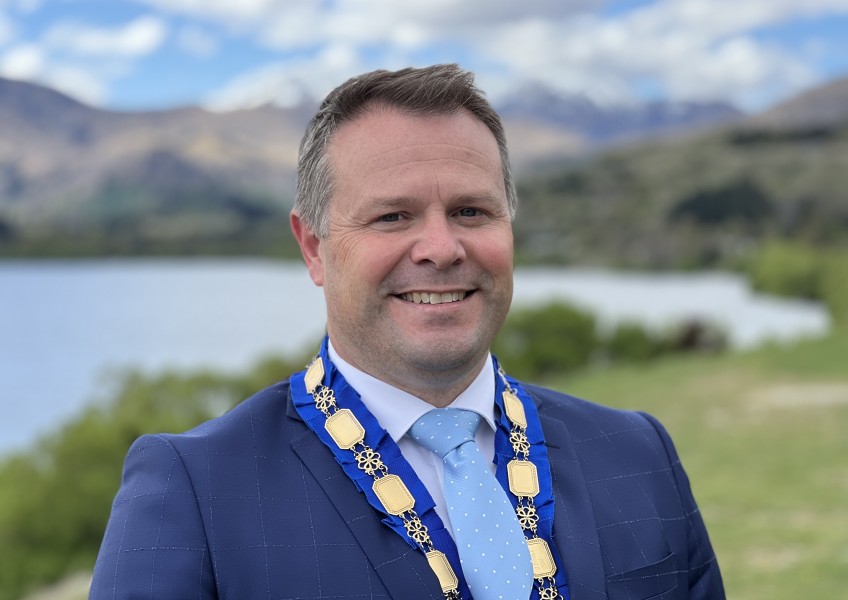 Glyn Lewers third in Wānaka mayoralty race
---
Detailed local election results for Queenstown and Wānaka show that current mayor Glyn Lewers was only the third choice for Wānaka voters, coming in behind both Jon Mitchell and Olivia Wensley.
Mr Lewers received 1,211 votes in the Wānaka-Upper Clutha ward, behind Jon Mitchell with 1,571 votes and Olivia Wensley with 1,403 votes.
The breakdown indicates ongoing concerns in Wānaka over the way they are governed by the Queenstown Lakes District Council with Mr Lewers being widely perceived as being the closest candidate to former mayor Jim Boult. In 2019 Mayor Boult only received 1,573 votes in the Wānaka ward as opposed to Nik Kiddle who received 2,795 Wānaka votes. Mr Kiddle, though, was less popular in the Queenstown wards with Mr Boult being voted the overall winner.
Since 2019 further divisions opened up between Wānaka and Queenstown especially around unpopular attempts to expand the Wānaka airport. These divisions ended in a High Court victory for Protect Wānaka, a lobby group opposed to jet aircraft operating out of an expanded Wānaka airport.
Mr Lewers has pledged that he will not simply be following in Mr Boult's footsteps, but won a campaign that become dirty when he claimed incorrectly that the QLDC had a list of "conflicted parties" that would exclude Ms Wensley from important council decisions.
Mayor Boult and CEO Mike Theelen subsequently confirmed that no such list existed. The QLDC's electoral officer Jane Robertson asked Mr Lewers to remove a Facebook post outlining his claims, but he declined to do so.
Here's the full list of results for the mayoral candidates, broken down by ward.
Candidate Ward Votes Received
Al ANGUS
1 Queenstown-Wakatipu Ward 192
2 Wanaka-Upper Clutha Ward 454
3 Arrowtown-Kawarau Ward 175
Total 821
Daniel SHAND
1 Queenstown-Wakatipu Ward 22
2 Wanaka-Upper Clutha Ward 159
3 Arrowtown-Kawarau Ward 20
Total 201
Glyn LEWERS
1 Queenstown-Wakatipu Ward 1471
2 Wanaka-Upper Clutha Ward 1211
3 Arrowtown-Kawarau Ward 1700
Total 4382
Jon MITCHELL
1 Queenstown-Wakatipu Ward 1125
2 Wanaka-Upper Clutha Ward 1571
3 Arrowtown-Kawarau Ward 1100
Total 3796
Neeta SHETTY
1 Queenstown-Wakatipu Ward 194
2 Wanaka-Upper Clutha Ward 155
3 Arrowtown-Kawarau Ward 192
Total 541
Olivia WENSLEY
1 Queenstown-Wakatipu Ward 600
2 Wanaka-Upper Clutha Ward 1403
3 Arrowtown-Kawarau Ward 528
Total 2531
INFORMAL
1 Queenstown-Wakatipu Ward 3
2 Wanaka-Upper Clutha Ward 12
3 Arrowtown-Kawarau Ward 5
Total 20
No Vote
1 Queenstown-Wakatipu Ward 33
2 Wanaka-Upper Clutha Ward 141
3 Arrowtown-Kawarau Ward 26


---