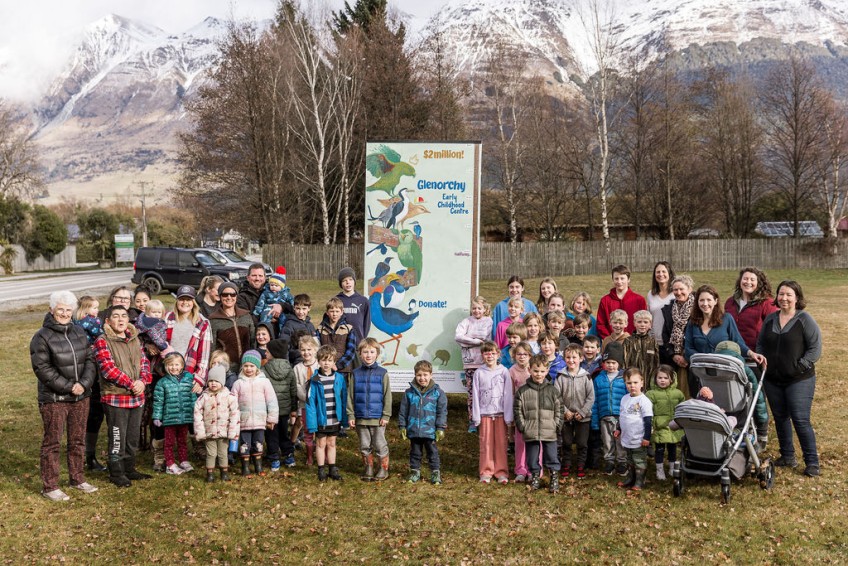 Glenorchy's 'desperate' need for early childhood centre
---
The Glenorchy community is fundraising for an early childhood centre as young families in the town struggle to make ends meet in the absence of any current facilities.
Many local parents are either living on a single income as one parent stays home to child-mind or paying big bucks for at-home care.
Committee chair Christina Lister's now through the most challenging time with her children now at school, but she continues to see families "really struggle" with finances, noting it's an expensive area to live.
"If you can afford it you can get a home care or a private nanny, but there are there are no other options."
The small town lost multiple families to Queenstown last year, specifically because parents needed to move somewhere with a daycare.
The "desperate need" for an early childhood centre is why in 2019, she and a team from Glenorchy Playgroup started fundraising. The current proposal aims for a new facility built on Ministry of Education land by the primary school on the corner of Cantire Street and Argyle Street.
Ms Lister says 100 percent of Glenorchy businesses are behind them, particularly because the absence of childcare is making it harder to hire staff.
There are about 15 parents in the town unable to fill local vacancies because they've got to stay at home with their kids, Ms Lister says, forcing businesses to bring in staff from outside of town which "takes up the accommodation that doesn't exist".
To build the centre they need to raise $2 million and so far they've got $40,000 from money made at bakeing sales, fishing competitions and sausage sizzles.
This Saturday, October 21 they're holding a big Art Sale and Auction event at Miss Woolly's General Store, with a total of 33 works for sale with art coming in from as far reaching as Northland.
The auction event, titled 'Art for Art's Sake - and for a Cause' will commence at 10am with a silent auction and all works will have a reserve of $300. Art that don't sell before 5pm will be live auctioned off without reserve at 5pm.
Art Auction lead, and also a curator by trade and young parent, Chloe Geoghegan is thrilled by the amount of support the exhibition's acheived, and how "there's so much creativity in Glenorchy".
She's excited for local artists to be celebrated on Saturday, with 13 Glenorchy-based artists contributing pieces.
The event has built momentum across the town, and beyond, and Ms Geoghegan's loved seeing how the auction has motivated people to reach out to the artists they know and pull in some great works, with Otago-based internationally-exhibiting artists Object van Brandenburg contributing ceramics, Queenstown painter Angus Watson, and Cromwell's Rachel Hirabayashi.
As a young mother herself, she says the situation in Glenorchy is "exhausting" for parents, having to organise child swaps, babysitting or driving up to Queenstown for care.
She says most of the people involved in the fundraising don't have young kids themselves because those affected by the problem haven't got the time or energy to help.
It's Ms Geoghegan's goal for this exhibition to raise $10,000 and have all the work sold.
The event kicks off at 10am on Saturday October 21, at Miss Woolly's General Store, 64 Oban Street, Glenorchy, New Zealand.
Main image (supplied: Susan Miller): Glenorchy families crowd around the newly made fundraising thermometer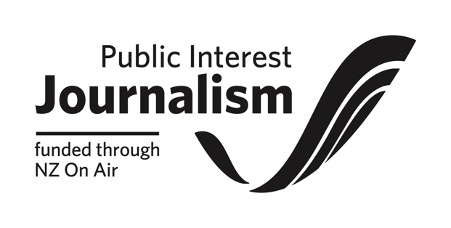 ---