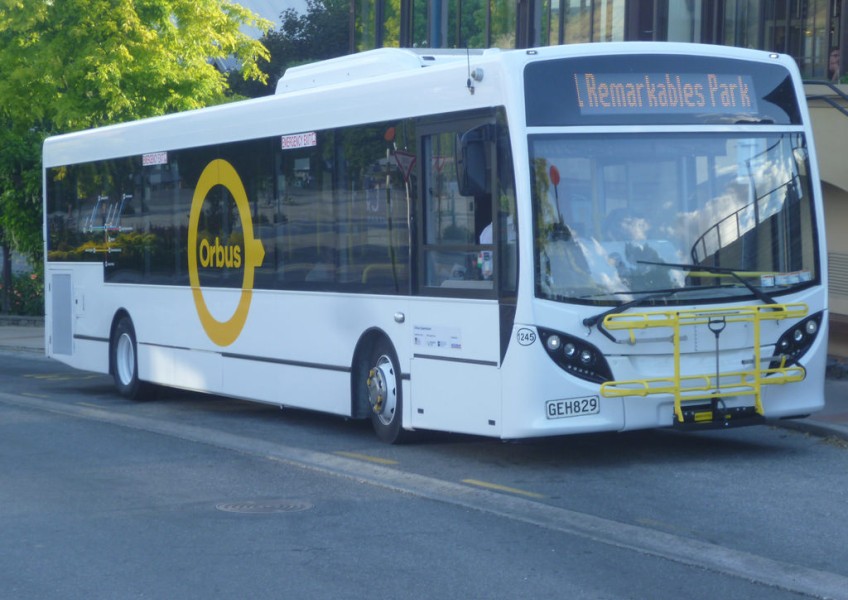 Free bus travel in Queenstown on September 22
Sep 14, 2018
---
Here's a media release from the Otago Regional Council detailing free bus travel in Queenstown on Saturday September 22.
World Car Free Day is happening on Saturday, 22 September, and to encourage Dunedin and Queenstown residents to try alternative transport methods, bus travel will be free all day on the Dunedin Public Transport network and Orbus Queenstown.
Car Free Day is an international day, supported by over 1,000 cities. The day highlights alternatives to car travel and the social and environmental benefits of walking, cycling, or taking the bus.
ORC's Chief Executive, Sarah Gardner said, "With great passenger satisfaction results on both networks recently, we'd really encourage those who haven't tried the bus service lately to get on board. Being a Saturday, it'll be a fantastic opportunity to get out and about with friends or family on the buses."
Queenstown Lakes District Mayor Jim Boult suggested this is the perfect opportunity for locals to see what commuting to the CBD could be like by giving up the car for a day. "We've all been heavily reliant on cars in Queenstown, but times are changing. We're already seeing increasing bus passenger numbers who are rating the service highly. As the town continues to grow, where it's possible and practical we need to think differently about how we get around. So why not try bringing the kids into town on the bus for free on the 22 September and see if it could work for you too," said Mayor Boult.
Mayor of Dunedin Dave Cull says, "World Car Free Day is a great opportunity to give an alternative and more sustainable form of transport a go, particularly if you haven't done so recently. Active transport can make us feel healthier and happier, while walking, biking and bussing all have economic and environmental benefits as well."
Jim Harland, Director Regional Relationships for the NZ Transport Agency, a key funder of public transport in New Zealand, encourages people to try the free bus ride in Queenstown or Dunedin on Saturday, 22 September. "This is a great opportunity for people who maybe do not normally use public transport to try it out at no cost," he says. "Given it is a Saturday, it is also a good chance to catch the bus with family or friends and really enjoy the journey."


---