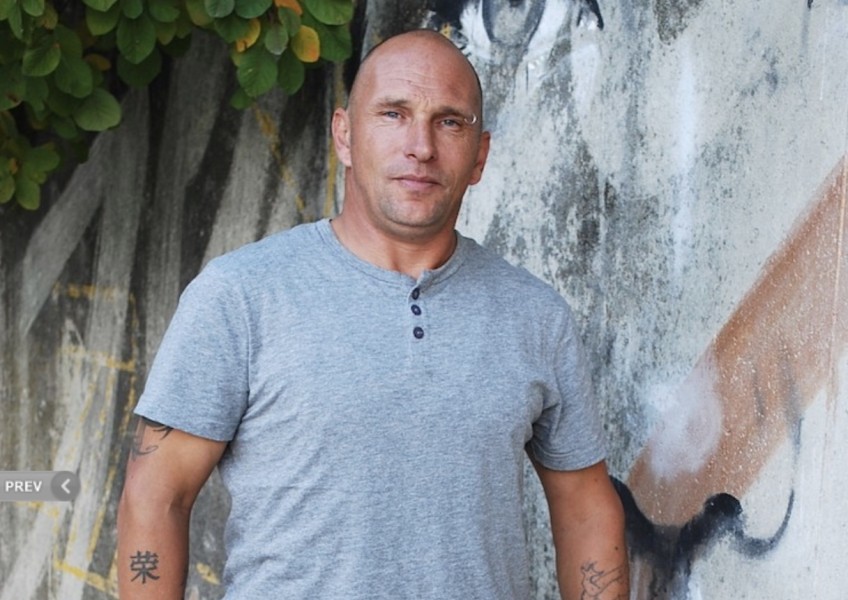 Frankton Rd crash victim - "My sports career is over - forever."
---
Cromwell man Glen Cherry had a huge career ahead of him both in his chosen field of martial arts (MMA) and as an actor. Now he has told Crux from his hospital bed in Dunedin, that is all gone. Glen also did regular work in Queenstown in the building industry, using either a van or his motorbike to commute.
His bike was hit by the tourist vehicle that police say crossed the centre line of Frankton Road on Tuesday afternoon, killing Noelene Tait. Glen told Crux that the police now have dashcam footage from a driver who witnessed the crash. A 29 year old tourist appears in court on Monday.
Glen's right foot was smashed in the accident and is being reconstructed by surgeons in Dunedin using metal pins and plates. He's now concerned that it will be months before he can recover, re-learn how to walk and get back to work. He's launched a Facebook fundraiser to finance his recovery and also to aid Noelene Tait's family.
Glen recorded a video "thank you" to the emergency services from his hospital bed, and condolences to Noelene Tait's family - still drowsy from pain killing drugs and surgery.
The hope is that Glen can return home to Cromwell next week but he is looking for somewhere to permanently place his caravan that is his home.
Glen has appeared as an extra in the 2016 remake of Goodbye Pork Pie and various TV commercials.
Main Image: ICAN models and talent, Queenstown.


---