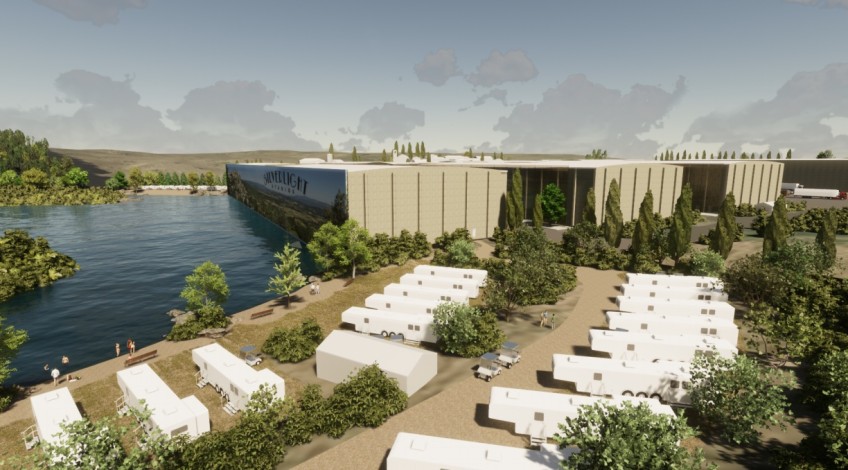 Fast-track panel approves Silverlight accommodation
---
Silverlight Studios has been given official go-ahead for on-site accommodation at its planned mega film park in Wānaka.
An independent panel has today granted resource consents to allow Silverlight to include approximately 300 residential units in its development.
The units are proposed for buildings located in the Venice, Paris and New York precincts of the $280-million complex.
Silverlight applied for consent under the Covid-19 Recovery (Fast-track Consenting) Act 2020.
An expert consenting panel has now granted land use and discharge consents, subject to conditions.
Among them: The onsite accommodation is for use by cast and crew working at the film studio, as well as film school students and other workers at the complex.
The panel's decision does not allow casual visitors to the film studio to rent the units.
Silverlight had argued for this option to be given greenlight to fill gaps between film productions.
The panel has allowed Silverlight the option to transfer the resource consent to a nominated party, and for the consent to be used by Silverlight or that nominated party as a "permitted baseline" for any form of development on the project site for which a further resource consent is required.
Today's decision comes 64 working days after the application was lodged with the Environmental Protection Authority (EPA).
It follows approval for the wider studio complex, which was granted in December by the same expert consenting panel.
The EPA is not involved in deciding on fast-track consent applications.
"We provide advice and administrative support for the panel convener, Judge Newhook, and the expert consenting panels he appoints," a spokesperson says.
In January, South Island Office (SIO), an investment group based in Christchurch, stepped in to buy the 322-hectare parcel of rural land Silverlight plans to build on in Wānaka for an undisclosed figure.
Some Wānaka residents have voiced concerns the Government's fast-track consenting process has allowed important decisions about land use and development in the Upper Clutha to be decided without community input.
There are 15 working days within which the decision can be appealed.
Read an earlier Crux investigation into the rapidly evolving film studio proposal and some of the fine print of Silverlight's accommodation resource consent application.


---