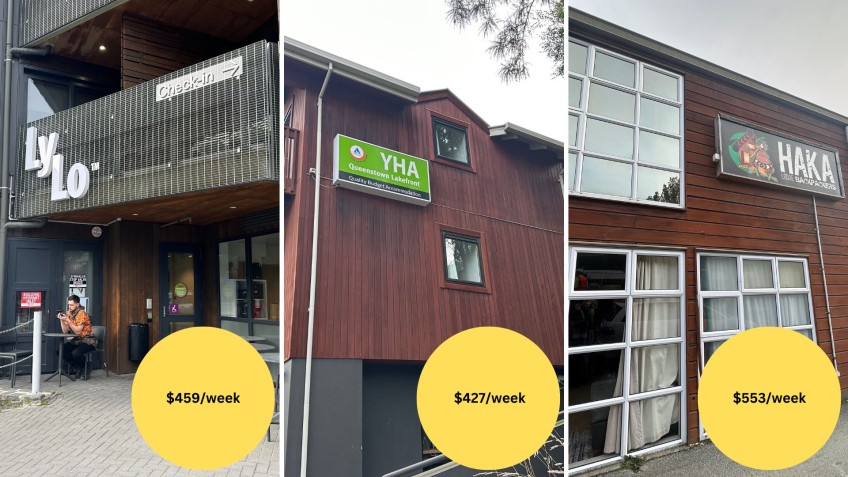 Expensive Queenstown hostels adding to housing stress
---
Queenstown hostels are charging a premium for a night in a dorm bed, often more than a hundred dollars a week extra compared to similar set ups in other New Zealand cities and towns.
A spot tonight in a six-bed dorm at Haka Lodge in central Queenstown will cost $79 – up at Haka Lodge in Auckland it is just $55.
There are no six-bed dorms at Haka Lodge in Taupō commuting distance from the North Island's ski fields, but a room with three others will cost $48 – share with eight others and it will be $10 cheaper again.
There are other direct comparisons – Lying down in a Jucy Snooze pod in Queenstown tonight - recently rebranded as LyLo - will set someone back at least $65.60, while in Christchurch the cheapest rate for the same Jucy experience is $41.25.
At the YHA, a reliable offering around the world for dorm-room accommodation, expect to pay $61 to share a four-bed space in Queenstown, $47 in Auckland, and $45 in Taupō. Hop to Christchurch and it will be $38.
Inflated prices are not new for Queenstown, but extended stays in accommodation generally targeting tourists or new arrivals is a growing trend.
Queenstown Housing Initiative's Lindsay Waterfield says she knows of "heaps" of people still staying in hostels, and spending big bucks to do so.
"Their weekly wage is almost entirely allocated to sleeping in an eight to ten-bed dorm, with very little left for other expenses like food or, god forbid, any emergencies."
It is not always worth it.
"Many have left town, or are looking into leaving, with a really bad taste in their mouths over the prices.
"Some people I have spoken to said they have zero desire to come back to Queenstown."
Others seem to be constantly hostel jumping, with bed availability, or a lack of it, forcing them to move on, or a better deal enticing them to, she says.
Queenstown food cart owner owner Danna Burton has secured a rental after months of living between dorm beds.
She says hostel life can be stressful for longer-term locals who are holding down a job rather than holidaying.
Plenty of things can start to suffer when "you have no sense of stability", she says.
"It's the sleep deprivation, it's the absolute instability of never knowing who was in your room…privacy, well, there is no such thing, personal hygiene can go down the toilet, heathy nutritional eating can go down the toilet."
She crosses paths with people she shared hostel life with, and the conversation each time can feel familiar.
"The same story keeps coming up, and it is like, 'I thought I was going to lose my mind'."
Ms Waterfield wants to see more accommodation businesses showing some compassion to Queenstown workers living in hostels because they have not been able to find a bed in a flat.
"Offer a fair and humane price to local residents who find themselves caught in this housing disaster, and offer longer stays so people can have a bit of security. It's a no brainer and a win-win."
For Ms Burton, sustainable change is something that should start higher up the chain, with decision-makers.
"At the end of the day, you can't blame a hostel for trying to keep up with the market, because they are here to do business. They are not here to house workers; that's not their job.
"As frustrating as it is I can't hold them at fault."
Main image: The weekly cost of the cheapest bed in a share room at three Queenstown accommodation providers - brands that all offer much cheaper but similar set-ups elsewhere in the country.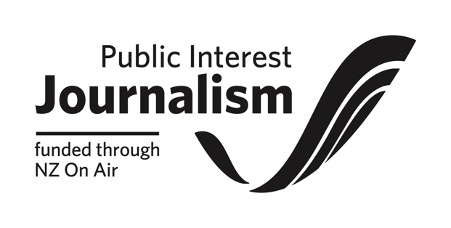 ---