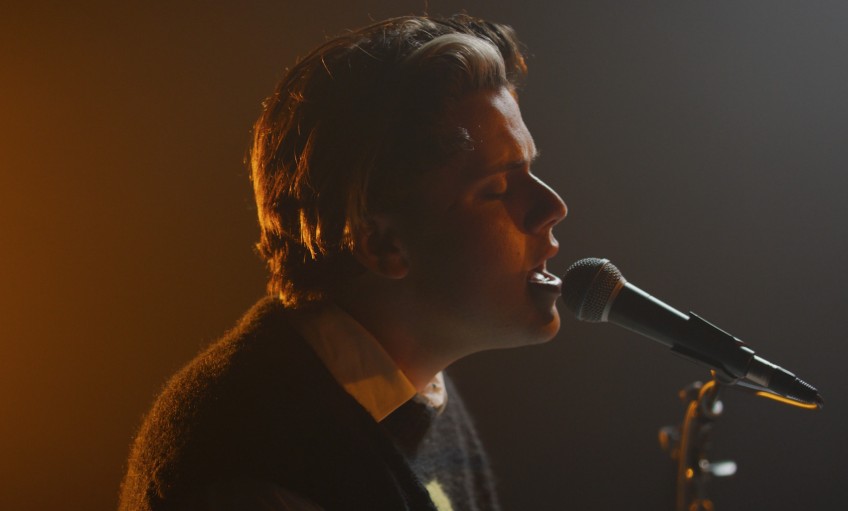 Exclusive: Rising Wānaka star makes magic with local video
---
Wānaka teenager Luca George's first ever visit to Wellington didn't go quite to plan - the friend he was meant to be staying with got the dates wrong so he ended up spending the night alone in a hotel room.
But the experience inspired the 18-year-old's first single, 'Lonely Tonight', which has clocked up more than 25,000 streams on Youtube since April.
The former Mt Aspiring College Student has just released an acoustic version of the track, teaming up with local filmmaker Joe Murdie to create a slick video clip shot in Wānaka.
"We wanted to put a different kind of take on the sound of the song and slow down the tempo and give it kind of a new vibe," George says.
The music video in Wanaka was set up entirely by Matt Doyle, George's former music teacher at Mt Aspiring.
"Matt Doyle has literally changed my life," George says.
"He has gotten me my manager, he has honestly had such an impact on the person I am today."
George says he was blown away by the production value and the effort Doyle had gone to.
"I was literally expecting it to be filmed on an iPhone.
"Then I turned up and it was a $350,000 Steinway grand piano, and insane lights and crazy cameras. And I was just like, in heaven, and it was just such an awesome experience.
"It was three hours of filming and time went so fast because it was so fun and yeah, wow."
'Lonely Tonight' was born when last year, George planned a trip to see a friend in Wellington - his first time visiting the capital.
The night before he was due to arrive he asked her where they'd meet.
"She's like, 'sorry, tomorrow?' And I'm like, 'yeah, like I'm coming tomorrow.' She's like, 'oh no, I thought it was next Thursday'."
It turned out his friend wasn't in Wellington that week, but George decided to make the trip anyway.
"I was like, 'OK you know what, f*ck it, I'm just going to go to the city, book a hotel and explore for four days'," George says.
"So I went and I explored the city and I was in his hotel room and I was bored out of my mind because I knew no one, and then I just started writing this song to this backing track about how it was in the city I'd just met and how like I'm lonely and the only person I know is my hotel... What are they called? Hotel people.
"That's kind of how it came along."
George says he prefers not to write "too many love songs and all that jazz."
Instead, his inspiration is drawn from "photos, my life, other people's experiences and made up stories in my head".
"The more I develop as an artist, I'm definitely finding personal experiences make the absolute best songs."
Film maker Joe Murdie shot the video for a koha as part of a number of sponsored shoots that his company The Film Crew does each year to support local artists.
The solo piano piece was shot in the Lake Wanaka Centre, using a fog machine and lights. The audio was recorded live while filming which made it a real 'let's just make it happen' type shoot, Murdie says.
"We had a great time filming it," he says.
Murdie, whose career in filmmaking started in music videos, said it was awesome to be a part of showcasing George's talent.
"He is a fantastic vocalist and super passionate about music and his performance and I think that really shows in this piece," Murdie says.
"He is talented and has a great team around him helping him to make the most of his talents, so I think we will all be hearing a lot more from him in the future."

---