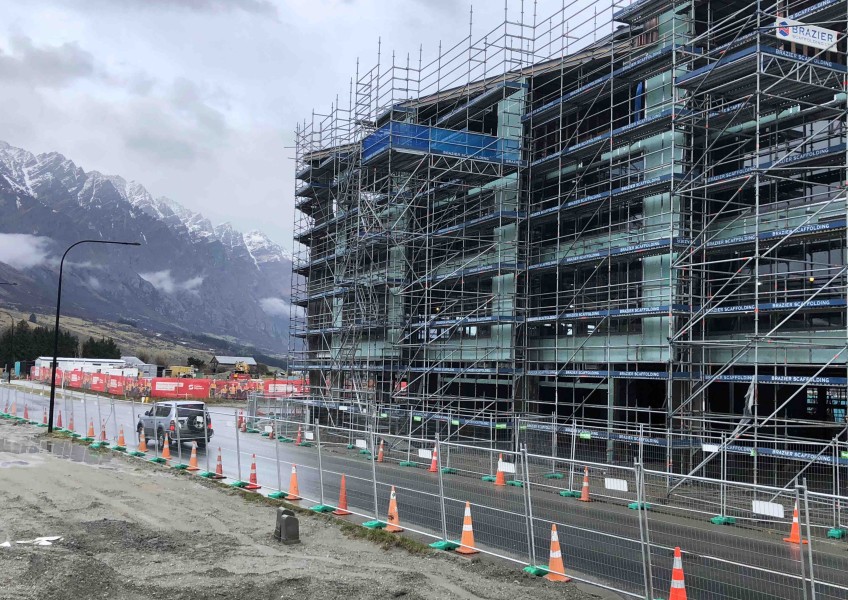 Editorial: We can't let property developers shape our future
---
There's a real them and us thing going on with property developers in this region. OK – so we all understand commercial sensitivity and the Machiavellian wheeling and dealing that is often rumoured to go with high level property deals.
But ultimately the buying and selling – plus the re-zoning – of land all needs to be above board and squeaky clean.
But not only that - where there's public interests involved, there needs to be quite a high degree of accountability.
A case in point is the new convention centre for Queenstown. 
The district desperately needs one and we are losing conferences to places like Nelson which have better venues. Conference delegates – and this is a sweeping generalisation – tend to be better behaved and spend more than your average budget tourist. Plus, scientific, medical and environmental conferences can bring knowledge and prestige our way, while more commercial conferences can bring valuable trade and even new businesses.
Many of you will remember that we were due to get a new convention centre at the bottom of the Skyline Gondola around three years ago. As these things always are – it was complicated. Everybody seemed willing to chip in, including then PM John Key, but it was a question of who committed funding first – and, predictably, the project stalled.
Then came Alastair Porter, the white knight property developer from Remarkables Park. "I'll build a wonderful convention centre," he declared. "And a $50 million gondola from the convention centre up to the top of the Remarkables ski field." But wait, there was more - we were to be offered a gondola halfway station at Lake Hayes Estate, for commuters to hitch a ride to a new fast ferry service into town from Alastair Porter's new city of the future.
In case anyone thinks that it is unfair to point out that none of these things have happened, let's acknowledge that property development must be tricky - planning permission, millions of dollars of funding, partners that pull out and so on.
But – and it's a big but – the QLDC was depending on Alastair Porter to deliver the goods, as were we, the ratepayers. No convention centre, no gondola. The losses to the community through these delays will run into the tens of millions of dollars.
Maybe there will be a big announcement tomorrow saying that all of these things, and more, will actually get built. On the other hand – maybe not.
It's not just Alastair Porter but other big developers too, who decide exactly what they want to say to us, and when. They are seemingly not accountable to anyone except themselves and the vagaries of the planning process,
Billions of dollars are tied up in current developments across Queenstown, Wanaka and Cromwell. Many of the developers are shadowy figures who don't even live here. Subdivisions, public projects, tourism ventures are often shrouded in mystery.
Chris and Michaela Meehan are heavily involved in massive Queenstown, Wanaka and Cromwell development projects. But, rather ironically, they retained Queenstown PR practitioner Fiona Woodham to say this to the Otago Daily Times in 2014, in response to an interview request..
''I have to say both Chris and Michaela are very media shy.
''That's just the way that they are.
''And I do know that from having dealt with them previously they really don't like to be upfront, you know?''
Not much has been heard of the Meehans since apart from, of course, the sound of lawyers and bulldozers. The Mountain Scene tried to find out if the Meehan's money was involved in the recent QLDC local body elections, but their investigations were met with a blank wall of silence.
Good on Alastair Porter and a few other developers for putting their property development energy into their own backyard and sometimes saying something in public. But all of the property developers, local or not, should be telling us a lot more about themselves, their money, and their promises.
After all – if there's nothing to hide, why not start talking?

---