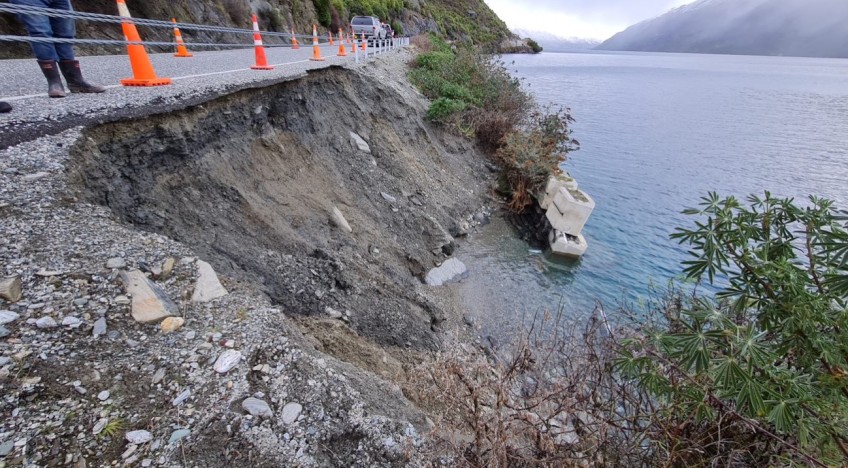 Devil's Staircase road collapses into lake
---
Wild weather at the end of last week sent a section of highway between Queenstown and Kingston crashing into Lake Whakatipu, and it may be months before roading authorities are able to provide a fix.
Waka Kotahi says 15 metres of road on State Highway Six at the Devil's Staircase was lost after a retaining wall collapsed during a period of high winds on Friday night.
Waka Kotahi's senior network manager for Central Otago Robert Choveaux says it's possible more of the road could go if the wild weather continues.
The ground's saturated and the collapse of the mass-block retaining wall means a "significant amount of the road shoulder and one of the lanes has been undermined", he says.
"We are currently looking at erosion protection measures but while a permanent solution is being investigated we will continue to operate one lane only. This for safety reasons and to prevent any further collapse."
Construction work at the location isn't an easy thing - with ongoing weather conditions and high lake levels making things particularly difficult, he says.
"We are aiming, depending on availability of materials and weather permitting, to have this resolved in two months."
The road is down to a single lane and is being managed by traffic lights.
Waka Kotahi is advising road users of delays of up to five minutes.


---