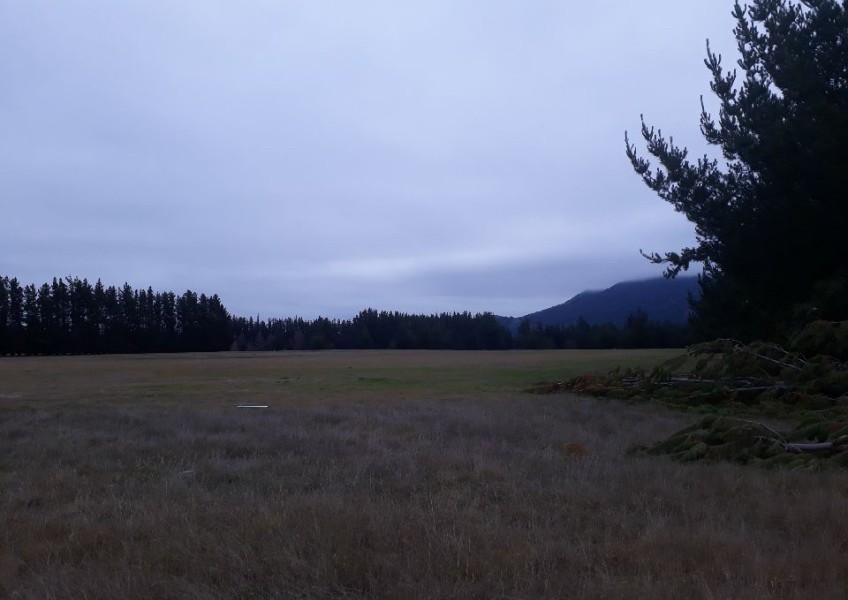 Developer: Support for Hawea subdivision overshadowed by opposers
by Eileen Goodwin - Jun 03, 2018
---
"Hard core" opponents will be tough to persuade, says Wanaka developer Lane Hocking, but he claims most people support his push for a 400-section subdivision in Lake Hawea.
Hocking wants to obtain Special Housing Area (SHA) status to fast-track the project, on 32ha of land south of Cemetery Rd.
Hocking is keen to allay public concern and recently slashed the number of proposed sections from 1000 to 400, citing community feedback.
But the move stoked cynicism among critics, some of whom believe it's a way to make the final proposal seem palatable.
He denies that, telling Crux: "We're not there to play games".
Asked about the biggest obstacle, Hocking says it's dealing with "naysayers'" and the "hard core" rather than any logistical issue.
He rejects a suggestion he's creating a dormitory suburb for Wanaka, saying he's trying to help first-time buyers locked out of the market. The housing and land packages will be priced up to $550,000, meeting the price cap for accessing Kiwisaver entitlements.
The price tag represents a market rate, and no subsidies are involved, he says.
''This is a major opportunity for people to secure their future.''
He says a majority of the wider district is on-side because of the housing crisis.
And even in Lake Hawea itself, it's possible most people back it but are overshadowed by the ''vocal element", he says.
The Keep Hawea Beautiful movement has written an opinion piece for Crux this week blaming financial speculation for the area's housing shortfall. You can read the column here. The Hawea Community Association is also opposed to the development.
The Queenstown Lakes District Council will consider Hocking's proposal, lodged by his company Universal Developments Hawea Ltd, on June 28.
It's possible councillors will make a decision that day on its recommendation to Housing Minister Phil Twyford, who has the final say. The council may also reserve its decision or seek more information.
Mayor Jim Boult tells Crux he's "ambivalent" and will consider any reasonable proposal that promises to alleviate the housing crisis.
He says critics need to remember it's a "free world" and Hocking has the right for his project to be considered for SHA status. That doesn't mean it will get the go-ahead, and local opposition will be factored into the decision. Boult says he's looking forward to the debate.
Asked if he's concerned developers might build substandard houses in order to market them as affordable, Boult says it's not possible as the council runs a rigorous inspection regime.
"Council is absolutely fixated on ensuring nothing that gets built could ever become a leaky building again."
He says the area's SHA status has been successfully applied in the district and it's doing its bit to alleviate the crisis.
But Wanaka Community Board member Rachel Brown says Hocking's proposal is a "giant leap" from previous SHA proposals for urban development in Wanaka and Queenstown.
She believes the SHA is not the appropriate tool for the rurally-zoned Lake Hawea land.
She says, if it goes ahead, Hocking's project will inevitably be a dormitory suburb and she says it's not the modern and innovative worker accommodation the district needs.
"We have a district plan for a reason," she says, adding the SHA concept was developed with land-constrained places like Auckland in mind.
She blames financial speculation for the housing crisis and says there is plenty of land suitable for development, but investors are sitting on it waiting for the price to increase.
However, Brown believes Hocking's heart is in the right place.
"He's a nice guy. He does believe he's got a good development and he's going to do it nicely…but I would be more comfortable if it was by the usual process."
Feedback on the proposal opened on May 23 and closes on June 21.


---