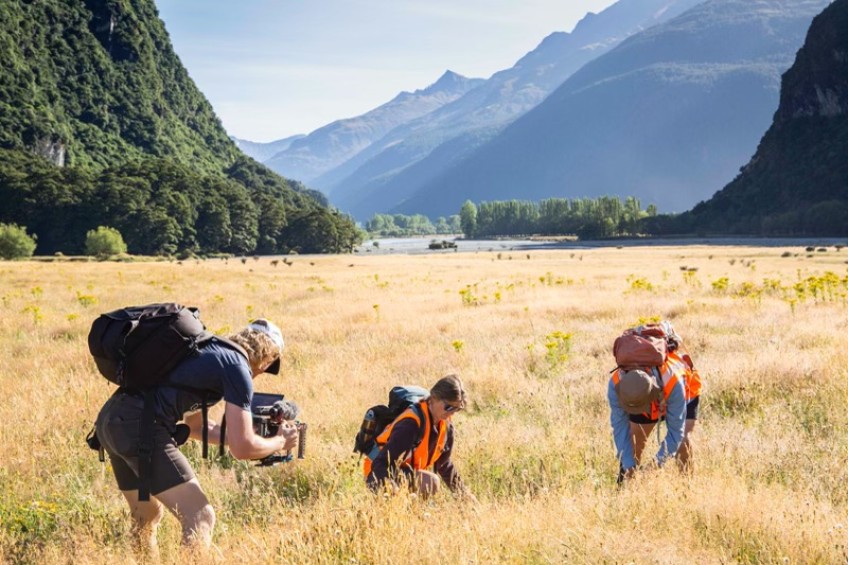 Crux videographer scoops three gongs at international awards night
---
It was over a team dinner in Wanaka on Friday night that the Crux team unexpectedly learnt of the first international recognition of our work.
In typical understated Aussie style, videographer James Haskard quietly dropped into conversation he'd won not one, not two, but three awards at a major cinematography ceremony in Australia.
The 24-year-old Two Bearded Men filmer was recognised for his full time work on the first series of Southern Lens at the 40th Annual South Australia and West Australia ACS Awards for Cinematography. James is now contracted with Crux and Two Bearded Men for all 22 episodes of Series 2.
Haskard picked up silver in the international news category for "Shattered Dreams. Queenstown's migrant workers", silver in the documentaries category for "Waka Ama - Queenstown's Cultural Bridge" and bronze in the documentaries category for "The Art of Taxidermy".
Haskard says he was very pleased and honoured with the recognition.
"The ACS [Australian Cinematographers Society] is kind of the authority figure of cinematography in Australia and to have this stuff go up there in front of my peers and the seniors in the industry that I've worked with and look up to was awesome."
He thinks the piece on migrant workers captured the judges' attention because it's a strong issue presented as "not your typical looking sort of news piece".
He allows himself some praise for his craft in filming the documentary episode on waka ama in Queenstown.
"I like to think that the sitting in a boat while they're rowing and just holding on to nothing, getting those shots was pretty cool."
Haskard had visited Wanaka once "for two hours" before moving to the town for the fulltime Crux project, and says he enjoys the variety in people and their stories.
"It doesn't have the greatest population in the area but it's surprising how many different stories there are to tell."
Haskard works with Two Bearded Men both shooting and editing Southern Lens for Crux using funding from NZ on Air.
Managing Director of Two Bearded Men Toby Crawford says Haskard's talent for storytelling and ability to connect with people shone through among the 50 odd other applicants they screened for Southern Lens about a year and a half ago.
"With Jimmy it really was his obvious ability to tell a story, but also to tell a story with soul."
Haskard didn't mention the awards to his bosses, and they only learnt of his success by a post he made on Instagram.
"Well, it was classic Jimmy. He didn't even tell us that he had applied for these awards," Crawford says.
"So we were stoked but not surprised, he's so dedicated to his craft of cinematography and storytelling."
Crawford says there's a clear progression from the first episode Haskard created for Southern Lens to now; his considered and thoughtful approach constantly taking the series up a notch.
"There's a lot going on in his mind when he's thinking about composition and lighting and how he approaches things.
"He's incredibly humble and so low key, almost to the point where you wonder, 'has he got it all under control', but then he turns up and he's obviously given it a lot of thought and seems to nail it every time."
Make sure you have not missed any episodes of Southern Lens - now in its second series. You can watch them all here.

---